Sure to be one of the most opinionated of all the Top 5's we have ever done, we're looking at the filmography of Will Ferrell in anticipation of his new movie with Kevin Hart, Get Hard. Ferrell has been one of the best and most omnipresent funny men in show business since his mid-90's debut on SNL.
Just as a note, we are looking at movies where Will Ferrell is the lead or one of the co-leads in a movie. I don't want to concentrate on movies he may have appeared in or had a minor role like Austin Powers, Zoolander, or even Old School. So, without much more fanfare, let's dive in and look at the Top 5 movies of one the world's funniest comedians.
[divider top="no"]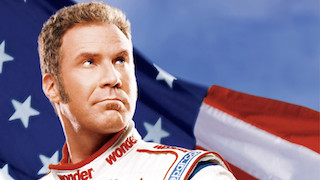 I'm thanking the Lord baby Jesus lyin' in his ghost manger, just lookin' at his Baby Einstein developmental videos, learnin' about shapes and colors for this movie. A trait of some of Ferrell's best comedies are the incredibly hilarious, quotable lines you can carry with you anywhere. Not to be outdone by some of the ridiculous and self-absorbed characters he had played before, Ricky Bobby is so American, so NASCAR, and so Southern, I have to try a little harder to not assume the South does look exactly like this. I'm sure all you folks from Greensboro would not appreciate me assuming that you picture Jesus wearing a tuxedo T-shirt and having eagle's wings playing in a Lynyrd Skynyrd angel band. Or maybe it is reality…
[divider top="no"]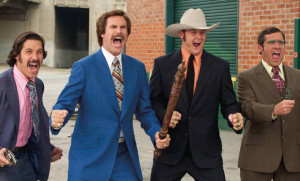 Personally, this is my favorite Will Ferrell comedy. I remember, very distinctly, the first time I saw this movie when I had a couple friends in college tell me I had to go see this movie. 11 years later, I must have seen this movie at least six or seven times. Much like The Big Lebowski had done six years prior, Anchorman is firmly cemented in the absurd, quotable comedy pantheon. Boasting some of the best comedic actors of the last ten years (Will Ferrell, Paul Rudd, Steve Carell) and some great cameos (Jack Black and pretty much everyone in the news anchor rumble scene), the movie builds itself on hilarious and crass (but not too crass) jokes with just the right amount of wit, comedic timing, and references to manly smells (good and bad). It is brilliant writing from Ferrell and Adam McKay but it is Ferrell, despite the other great performances, who completely owns this movie and makes it what it is. Knights of Columbus I love this movie!
[divider top="no"]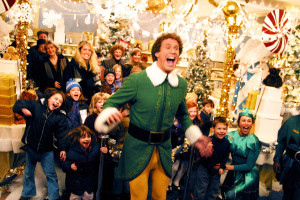 I've expressed before that I never really have gotten into Elf the way others have, but this movie is downright hilarious and might end up being Ferrell's enduring comedic legacy due to its place in the regular staple of Christmas movies. Ferrell, beneath the crude and offensive humor, has a humor and personality like that of a child. It comes out in full force and with all the laughs and charm someone dressed as one of Santa's elves can muster. It's the perfect way for your kids to experience Ferrell's comedic genius long before they are old enough to experience almost everything else, except the next movie on this list. It is joyous, fun, hilarious, and has just the right amount of warmth and heart for kids and for the Christmas season. Also, if you can get one of your kids to tell the mall Santa he is sitting on a throne of lies, you get +3 parenting skill!
[divider top="no"]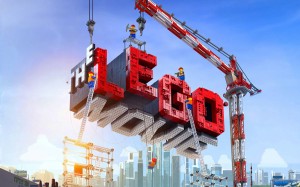 Alright, I know that technically Will Ferrell is not the first billed on this movie, or even "the star". But c'mon! He is in this movie a ton as the main villain, Lord/President Business, and the Man Upstairs, and his wit and delivery of his lines make him one of the best things about this movie. Chris Pratt is able to match his delivery and comedic timing and some of my favorite scenes in the movie are when the two of them are in it together. The LEGO movie is so incredibly innovative, so incredibly funny, and it partially owes what it is to Ferrell's contribution. It makes me somewhat hopeful that down the road Lord and Miller will collaborate with Ferrell again on a project, since they seem to be able to bring out the best in him, much the way Adam McKay has been able to in their collaborations.
[divider top="no"]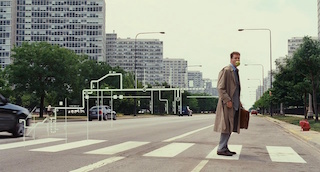 What makes this movie, by far, Ferrell's best work is how low key it is in comparison to the rest of his filmography. Ferrell is still given room to be funny, but his humor is more reserved and comes out as quirk more than over-the-top hilarity. It feels, at least from a performance standpoint, like Punch-Drunk Love for Will Ferrell. Sandler, in Paul Thomas Anderson's 2002 movie, still has the comedic elements there, but they are filtered through dramatic acting and the story, similar to what Ferrell's comedic elements go through in this movie. It's also a great morality tale with some very deep and thoughtful things to say. It's not what you would expect from Ferrell, which makes it so great. I really hope, like Jim Carrey who has done this dramatic turn well, he can pull off another performance like this in the future. He's not that old, so time will tell.