With a disappointing summer movie season behind us, although not as bad as some have made it out to be, the fall movie season could prove to be one of the stronger ones in recent memory. Of a slew of big name directors, A-List stars, and big Hollywood studios are pulling out all the stops to make sure 2016 is a record year at the box office and in the critical columns.
Fizz, Gene, Blaine, and yours truly have put together our collective heads and foaming at the mouth anticipation into one brainstorming session to sort through the sea of new movies and give you ten movies to look forward to this fall. While certainly not exhaustive, you can assume if any or all of these movies are good, we will be talking about them on the podcast and writing about them on the site. So, give in to the anticipation culture and join us in getting excited for these soon to be released movies. Also, make sure to let us know in the comments, in the Facebook group, or on Twitter what you are looking forward to for the remainder of 2016!
[divider top="no"]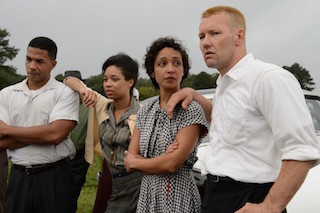 The second feature-length film from director Jeff Nichols this year may prove to be the most prestigious of the pair. We've already talked about his Sci-Fi film, Midnight Special, and his second film, Loving, tackles racial tensions in the South set in the not-so-distant past. Following the true story of Virginia couple Richard and Mildred Loving, the movie is about their interracial marriage and how in 1958 they were sentenced to prison for being a different skin color and choosing to marry. While the issue of interracial marriage might seem like a non-issue today, it still holds plenty of modern-day parallels and could be quite the tale when put to the big screen. After Nichols first great movie of this year, one can only hope this exceeds Midnight Special.
[divider top="no"]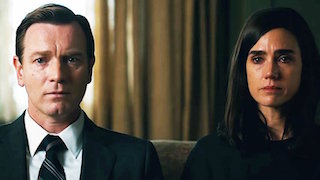 Adapted from the novel by Philip Roth and the directorial debut of Ewan McGregor, this movie stars Ewan McGregor and Jennifer Connelly as an idyllic, middle-class couple threatened to come apart at the seams by their daughter's radical political affiliations. The first trailer was incredibly compelling and what is really the big draw is McGregor both starring and directing. While it remains to be seen if McGregor's debut will be any good, especially since he is adapting difficult material, I, for one, hope to see McGregor succeed behind the camera.
[divider top="no"]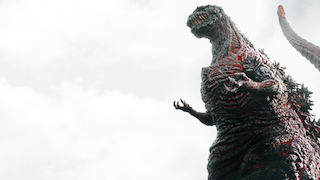 Blaine and I were both fans of Gareth Edwards' 2014 Godzilla. However, we're both equally excited for a new Japanese produced Godzilla movie. Early reviews from Japanese audiences who have already seen it say the movie is returning to Godzilla's roots and once again focusing on the local fears of cataclysmic disaster; except this time it's earthquake fears instead of nuclear ones.
The movie is coming to the US for a limited run from October 11th through 18th. You can see where it is playing by going to the Funimation studio's website, funimationfilms.com, and find out if tickets are available in your area.
[divider top="no"]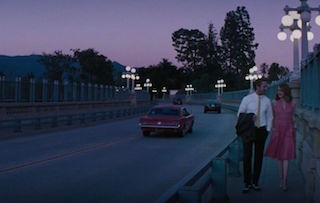 Director Damien Chazelle wowed everyone in 2015 with his feature-length debut, Whiplash, which won J.K. Simmons and Oscar and was in the running for Best Picture. Then, earlier this year, what was supposed to be Chazelle's debut before he bowed out to direct the aforementioned Whiplash, 10 Cloverfield Lane, surprised audiences and is widely considered one of the best wide-releases of 2016–Chazelle maintained a writing credit for his work.
Now, early buzz has Chazelle's latest film starring Emma Stone and Ryan Gosling tapped for the awards season again! We're highly anticipating this musical from the young director and excited to see this around Christmas.
[divider top="no"]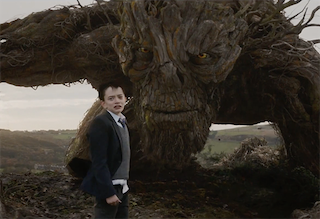 Both Gene and Fizz are loudly predicting this movie will be up at the top of their year-end lists. Based on the novel by Patrick Ness, the movie stars Sigourney Weaver and Felicity Jones. Telling the story of a young boy seeking the help of a tree monster to cope with his mother's terminal illness, director J.A. Bayona looks to have created a wildly imaginative and powerful story. Will it stand up to scrutiny and have audience weeping tears of joy? We sure think it will and cannot wait until this movie is in theaters!
[divider top="no"]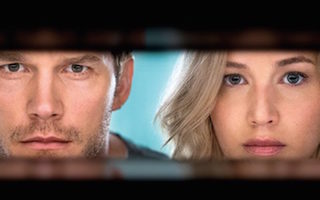 Another movie with little to nothing being known about it beyond basic descriptions and one poster. While we wait patiently for a real trailer, not fan-made ones, we're very excited to have two powerful co-leads, Chris Pratt and Jennifer Lawrence, acting together for the first time; and in a Sci-Fi movie! Keep this one bookmarked for a jolly night out during the Christmas season.
[divider top="no"]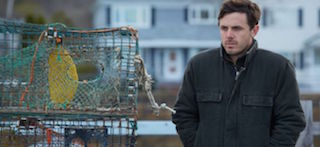 Director Kenneth Lonergan's last feature-length film was the spectacular 2011 film, Margaret, and his previous credits include his directorial debut, You Can Count On Me, writing the screenplay for Scorsese's Gangs of New York, and he even wrote an episode of the Nickelodeon show Doug. While it has been a number of years since Lonergan has written or directed anything, early indications from Sundance are his latest film, Manchester By The Sea, is going to be one of the year's best movies. It is also tapping Casey Affleck as a potential Oscar winner. This one has us immensely excited for a powerful story with moving performances.
[divider top="no"]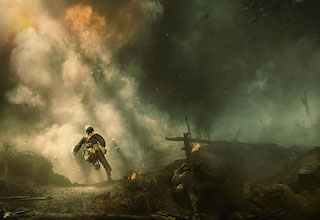 At the start of the year, this movie was not on our radar. Mel Gibson's directorial return was largely ignored. However, after the first trailer for the movie dropped and the early buzz started to accrue, we've been getting more and more excited. When I saw the trailer for this movie when seeing Hell or High Water, it explored faith, war, and pacifism and has me immensely excited to see it! I was pleased to see everyone else here at Reel World feels likewise. This is another movie that should give us plenty to talk about leading into the major winter movie push!
[divider top="no"]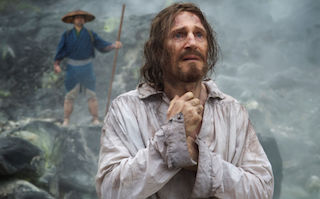 We still have little to no information about this movie except it is tentatively scheduled to come out in January 2017. A passion project of director Martin Scorsese, the movie is adapted from the beautiful and heart-rending novel of the same name by Shusaku Endo. Set in 17th century Japan, it stars Andrew Garfield, Liam Neeson, and Adam Driver as three Jesuit priests during the period of heavy Christian persecution in Japan. Could this be Scorsese's final masterpiece? We are all hoping so and we can write and talk about this movie until you are all sick of it.
[divider top="no"]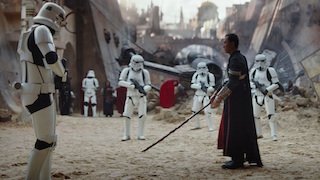 Will Star Wars movies always be near the top of our most anticipated lists? Only if we restrict the movies from the list, like earlier this year, or I'm ousted from Reel World Theology in a bloodless coup. It seemed silly to leave it off the list with it so close to coming out, so it obviously made all of our lists. And as I have said before, if Disney/Lucasfilm can nail this major tonal shift in Star Wars, I will have a lot more confidence the movies can reach the highest echelons of quality for a mega blockbuster.