If you need something to watch this weekend or are just looking for the next best thing to popping in Star Wars again, then our contributors can help. We've got three recommendations to fill up your weekend from the best movies and TV streaming services have to offer. First up, JR recommends scores of zombies and then Blaine and Josh offer up tantalizing and controversial documentaries.
[divider top="no"]
via JR Forasteros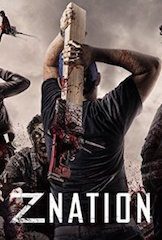 Z-Nation (Netflix)  – If you haven't seen Z-Nation Season 1, I pity you. A zombie TV show that embraces its B-movie roots, Z-Nation is not afraid to have fun (unlike the relentlessly bleak Walking Dead). Season 2 takes the game to a whole new level, bringing scarier zombies, bloodier kills, and over-the-top apocalyptic mayhem. Season 2 is everything you loved about season 1 turned up to 11. Catch up quickly before Season 3 comes out!
[divider top="no"]
via Blaine Grimes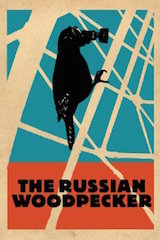 The Russian Woodpecker (Amazon Prime) – Marking the feature-length directorial debut of Chad Gracia, this obscure, quirky film is one of the best documentaries of 2015. Part investigative procedural, part art film, and part something else entirely, The Russian Woodpecker is centered around Ukrainian artist Fedor Alexandrovich's attempt to uncover a conspiracy behind the 1986 Chernobyl disaster. While Alexandrovich acts the part of a biblical prophet by throwing a telephone through a glass door, shouting his political messages with religious fervor, and wrapping himself in cellophane, Gracia uses a fisheye lens and haunting imagery to augment the film's Neo-realist sympathies. The innovative filmmaking and historical focus will satisfy documentary fanatics, and Alexandrovich's alarmist rhetoric makes for captivating storytelling.
[divider top="no"]
via Josh Crabb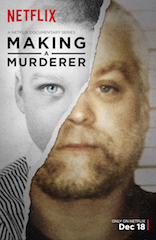 Making A Murderer (Netflix) – If you haven't been living under a rock since this controversial 10-part documentary came out, I'm sure you have heard of it. Living a mere 45 minutes from the area where this takes place, and for two years having lived in Calumet County, there is no way I have been able to avoid the conversation about this movie. Making A Murderer examines the real-life case of Steven Avery; who wrongly served a sentence of 18 years for a rape he did not commit, and his subsequent re-arrest for the murder of Teresa Halbach. It is an unnerving look at our country's criminal justice system and our entertainment and hot-take culture's craving for a story and lack of presumption of innocence. Some of the courtroom scenes in this movie are better than any crime procedural or courtroom drama. It will make you ask questions, it will make you mad, but most of all it will make you care about speaking out or finding out more about our country's jurisprudence. Also, you met some pretty interesting characters that are every bit as interesting as fictional ones.
[divider top="no"]