The dog days of summer are upon us. We've seen you sharing your weeks of 100+ degree weather, and we have responded to your call as you flee indoors to beat the heat. Enjoy three Netflix picks from our wonderful contributors as you cool off in the comfort of your living room this weekend.
via Laura Fissel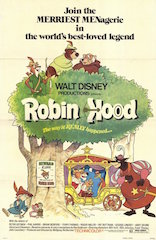 Disney's Robin Hood – The value of Disney's Robin Hood is much, much more than nostalgia. Impeccable voice acting, memorable songs, gorgeous art: this 40+-year-old-film can proudly stand up to any modern day family film. Robin Hood is wonderful storytelling with enduring charm, and is one of my all-time favorite animated films.
[divider top="no"]
via Mikey Fissel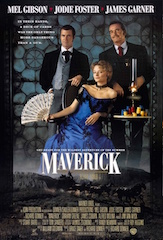 Maverick – Before Mel Gibson went crazy, he made a lot of very fun and very entertaining movies. Maverick is so ridiculous at times that I thought it would have to be one of those movies that would have to be a guilty pleasure, but after letting my love of the film slip to a few friends, I realize I am definitely not alone. Helmed by Richard Donner, this tale of a poker-playing gambler just trying to win the big one is cheeky, fun, and one of the most entertaining poker-centered movies I have seen. Unlike most poker films, this one embraces humor instead of taking a more serious tone and also is propped up by great performances by Jodie Foster, James Garner, and Alfred Molina. The film isn't a squeaky-clean PG, but you likely won't regret popping this on for something a little different with the family this weekend.
[divider top="no"]
via JR Forasteros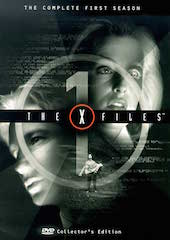 The X-Files – You've no doubt heard by now that the unthinkable has happened: The X-Files is coming back for a 6-episode 10th season in January 2016, proving that we live in the brightest timeline. If you start now, you can rewatch (or, heaven forfend, watch for the first time) every adventure of Mulder, Scully and the T-1000 (long story, wait for season 8). Seriously, The X-Files is one of the great TV shows, and you won't believe how many famous folks show up as bit parts in various episodes. Spooky, funny and fantastic, it's time to want to believe again.
[divider top="no"]