Another week, another great set of recommendations from our wonderful contributors to bedazzle an otherwise bedazzle-less weekend.
[divider top="no"]
via Laura Fissel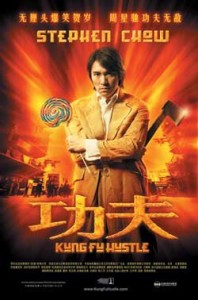 Kung Fu Hustle – This 2004 action-comedy martial arts film is a downright blast! Filled with vibrant, colorful characters and fantastic choreography, its central focus is the character Sing: a nobody struggling to become somebody. It may feel a little silly at times, but you'll find that it's all part of this film's incomparable charm.
[divider top="no"]
via JR Forasteros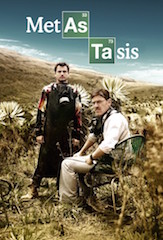 Metastasis – Going through Breaking Bad withdrawals? Why not start from scratch, in Portuguese? Metastasis is a shot-for-shot remake of Breaking Bad, made in Brazil. Yes, I'm serious. It's produced by Vince Gilligan, so it's shockingly legit. It's like watching a slightly alternate-universe version of one of your favorite shows ever. You'll fall in love with Walter Blanco and Jose Rosas in no time!
[divider top="no"]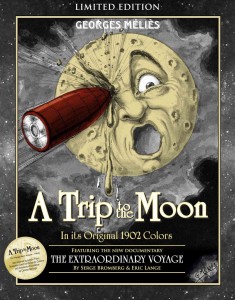 A Trip to the Moon / Le Voyage Dans la Lune – For a film history buff like me, this was pure gold! I had never actually seen the entire film before. If you've seen Martin Scorsese's Hugo, you know a little about this film. Georges Méliès was one of the earliest pioneers of cinema, and saw its potential as a storytelling medium. This film is his most famous, and employs some of the first efforts at visual effects and other cinematic standards. Netflix has both the black-and-white and colorized versions (the latter was discovered in 1993 and restored in 2011), though I prefer the black-and-white. Only detractor from the experience are the voice actors, who are clearly not actors.
Also, you should probably check out Josh's recent review of A Trip to the Moon for our "Reviewing the Classics" series once you watch it! He preferred the color version.
[divider top="no"]