The spin-off movie of the summer is finally upon us with the release of Minions this weekend. Everyone loves those cute little yellow guys and my kids are no exception. While there are a couple highly-acclaimed smaller films debuting this weekend, the box office is making way for Gru's short, stubby sidekicks to dominate the big screen.
Opening In Wide Release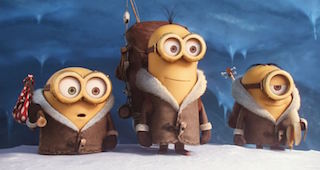 It's the sequel no one asked for! Everyone's favorite babbling, diminutive henchmen return and this time the movie is all about them. Despicable Me and Despicable Me 2 are favorites in our house, but I doubt this one will live up to quite the same potential. What made the previous films so great was Steve Carrell's being despicable and the turn it takes when he is thrust into the role of a father. I find it hard to think, from what we have seen of this movie, that Minions could be anything more than an opportunity to get one more movie out of the property. However, trailers can be quite deceiving, like Inside Out was, and it might be a lot better than I think. I'm taking my kids to this one either way, as I'm sure they will get a huge kick out of it. Check it out this weekend and let us know what you thought of the major release this week.
[divider top="no"]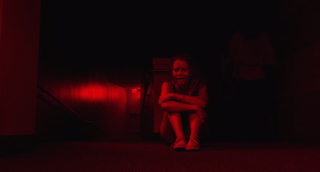 I had no idea this was even a movie, and now it is playing in two theaters here in my city! A horror movie that has a vibe like that of Carrie and takes place in high school, like Carrie. It looks pretty run-of-the-mill and has one odd quirk. All the characters names use the first name of the the actor and have a fictional last name. It's a strange touch to the film but is the only thing that intrigued me about the movie.
[divider top="no"]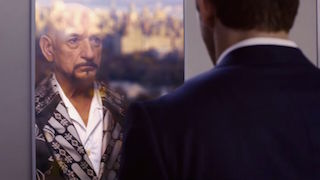 Relying completely on the star power of Ryan Reynolds, this movie has been pushed quite a bit as of late. The premise of the movie is not the major detractor; a wealthy man (Reynolds) suffering from a terminal illness pays to have his conscience transferred into the body of a dead, young man. While initially going well, the origin of the man's replacement body begin to unravel a mysterious past and an even more dubious plot on the part of those who helped him. It has not been getting initial good reviews, but the potential of this movie to be another exploration of consciousness and what makes a human is interesting. Check it out if it is in your area this weekend!
[divider top="no"]
Opening In Limited Release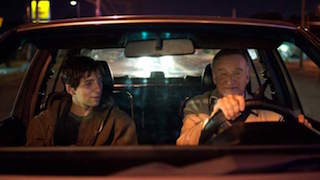 The most significant headline of Boulevard is the movie being the last screen credit of Robin Williams. It's going to be incredibly hard for critics and audiences alike to separate William's performance and his last movie from his sad death. While I know it is technically NOT his last performance, as this movie has had a limited release at some festivals, this is his last wide release film. Williams plays a husband who is forced to confront his secret, gay lifestyle amidst a marriage he doesn't necessarily want, but is dedicated to. It looks to be sad, heartfelt, and exactly the kind of movie that is a fitting last credit as a testament to William's skills as a dramatic actor. It is worth seeking out if it is playing in your city.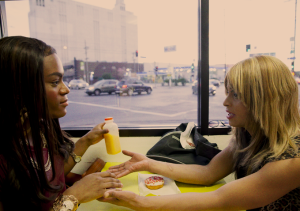 Highly acclaimed by critics and equally fascinating for being shot entirely on an iPhone, Tangerine is a sensitive and personal story about a working girl seeking out the pimp that broke her heart. It is apparently very funny, as well, and does not portray being a prostitute in a negative or positive light, but seeks to portray personality and humanity among this cadre of odd, street-level characters.
[divider top="no"]