For those of you who enjoy the indoor fireworks of a good movie instead of the colorful explosions of the Fourth of July, we're here to satisfy. Allow these Netflix recommendations to dazzle your brain stems and keep you entertained in between picnics and sparklers!
[divider top="no"]
via Mikey Fissel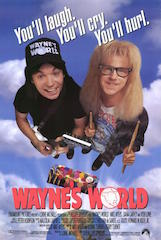 Wayne's World – Exsqueeze me? Baking powder? You haven't seen Wayne's World? Are you mental?
While Mike Myers' career would later be marked by Austin Powers and Shrek, I still think nothing he has done compares to Wayne's World. The film is based on Myers' and Dana Carvey's SNL characters Wayne and Garth (one of the few SNL-to-film transitions that really succeed), two small town cable access heroes who like the idea of making it big but put a premium on relationship and integrity. Hijinks ensue when a TV executive (Rob Lowe) comes to make their little show famous.
I guarantee watching this movie will be better than unwrapping a brand new gun rack.
[divider top="no"]
via The Film Avenger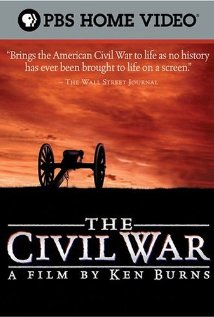 The Civil War – I credit this film with creating a love of history within me, specifically American history. This is Ken Burns' masterpiece, a standard-bearer he has yet to surpass with his subsequent films (though he has come close several times). It is long (over 11 hours total), but it is riveting, dramatic, finely detailed and packed with great storytelling. All the interviewees offer unique perspectives to the proceedings. One of its finest qualities is the requirement that the viewer uses their imagination (gasp!), with music, sound effects and voices filling in the gaps with what are static pictures and landscape clips. The simple genius and honesty of this landmark series makes me continue to lament Burns' more recent film subjects, which are more ideologically and politically-based than just straight history.
[divider top="no"]
via AP Johnson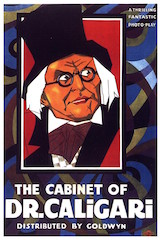 The Cabinet of Dr. Caligari – Netflix has a solid collection of silent films, the German expressionist pieces being my personal favorites. The Cabinet of Dr. Caligari  was one of the first silent films I ever saw. It redefined the way I look at cinema, and although the film is almost 100 years old, it brought fresh inspiration to my own projects.
The production design and cinematography are vividly imaginative and unique. It's easy to see how it heavily influenced filmmakers from Alfred Hitchcock to Tim Burton. This supernatural thriller was one of the first films to touch on the chilling psychological theme…has the world gone mad, or have I?
Though not for everyone, I recommend this classic mind-bender to all film buffs as it is one of the pieces that pioneered the art of feature cinema.
[divider top="no"]