May has been quite the month for new releases. First, we had Avengers: Age of Ultron, which was a massive success and a really fun movie. Then, this past week had two really great releases in the Box Office topper Pitch Perfect 2, as well as the action movie of the summer, Mad Max: Fury Road. And this week, there is another big budget, big studio release for many of you to go out and see. There is one more wide release and a historic and intriguing limited release from the other side of the world this week. Check them out this weekend and let us know what you thought of the movies!
[divider top="no"]
Opening In Wide Release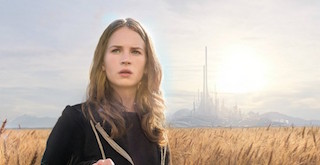 Having already devoted a thousand words to Brad Bird earlier this week in our Top 5 article, anything I have to say about Tomorrowland, directed and written by Brad Bird, might just be repeating myself. However, as excited as it is to have Bird's influence and direction, there is equal excitement to have Clooney be a part of a Disney movie. Mostly, my excitement is from having just seen the inspiration behind Tomorrowland a couple weeks ago when my wife and I visited the Magic Kingdom. It's obviously based off of a previous vision of what the future looks like, so the imagery might be dated and better capture in a movie like The Rocketeer, but the sheer joy of a slice of my, my parents, and my kids' imagination coming to the big screen is enough for me to see it. I'm hoping for some more live-action Disney movie magic like there has been with last year's Maleficent and this year's Cinderella. What we will get remains to be seen, but is definitely worth going to see it.
[divider top="no"]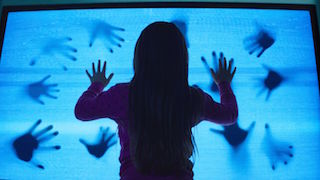 For those of you who are not privy to the original movie, the 2015 feature film starring Sam Rockwell and Rosemarie DeWitt is a remake of the 1982 horror classic of the same name written by Steven Spielberg and Tobe Hooper. What made the 1982 movie so great and worthy of three Oscar nominations was its ground breaking special effects and haunting score. Not only that, but it took the concept of the horror movie and dropped it squarely into suburban America from the perspective of a suburban family. It freaked me out as a kid and made sure, much like Scream, to leave me with sleepless nights growing up in suburban Milwaukee.
Consequently, I roll my eyes, as I have done with other reboots of famous horror movies (Carrie, Friday the 13th, etc.), when I have seen the trailer for this movie. As much as I enjoy Sam Rockwell, I am hesitant to give this movie a shot. I could be pleasantly surprised if  they put a modern narrative sensibility and spin on the movie, but as with previous reboots, it seems like a stunt. I'm not convinced, but you may be, and if you are going to see it, prepare to be scared.
[divider top="no"]
Opening In Limited Release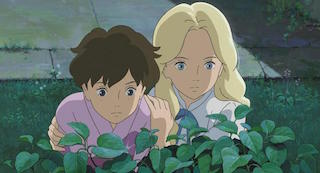 Some of you more avid animation film fans are very familiar with Studio Ghibli and their visionary and beautiful movies under the direction of Hayao Miyazaki (Spirited Away, My Neighbor Totoro, Howl's Moving Castle). This newer feature, already out on Blu-Ray in Japan, is possibly the final movie from Studio Ghibli after Miyazaki announced his retirement in 2013. It tells the story of a young girl who is moved to the country for health reasons and meets an unlikely friend, Marnie. The movie is a tale of their unlikely friendship and how much more they have in common than it initially appears.It looks to be a throwback to some of the studio's earlier work, and any output from them is exceptional. If you have a chance to see this movie, I urge you to go see it and witness a piece of history and a potentially superb film.