On this episode of the Reel World Theology Podcast: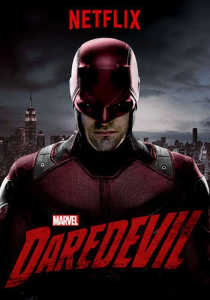 Can MARVEL find success on the small screen like it has at the movies? Agents of SHIELD gave us hesitation, but Daredevil seems to be a game changer. With its own distinct style and story, the Devil of Hell's Kitchen gave us a more human hero than we've ever had and a more three-dimensional villain than we've seen in the MCU. We explore what gives the show that depth and how much the show's roots in Catholicism affects that. Thirteen episodes of story crammed into one podcast, here we go!
Download Episode 061 Here:
Reel World Theology #061 – Daredevil and the Netflix Difference
Reel World Theology on Stitcher
This weeks panel included Griffin Kale and JR Forasteros.
Griffin Kale (@griffin_kale)
RWT Contributor
www.griffinkale.com
JR Forasteros (@jrforasteros)
JRForasteros.com
NorvilleRogers.com
The Storymen Podcast
Origami Elephants Podcast
Podcast Notes and Links:
[youtube url="https://youtu.be/ZdNK8L3ZdmE"]
Daredevil on IMDB
Daredevil on Rotten Tomatoes
Daredevil Review at Reel World Theology
Daredevil, Catholicism, and the Moral Marvel Universe at TOR
Raging Daredevil: Daredevil and the Failure of Imagination at Patheos
Guardian Devils? Daredevil and Catholic Guilt, Superhero Style at Decent Films
Daredevil Review at Reel-Gospel
Daredevil: Letting the Devil Out at Norville Rogers
[youtube url="https://youtu.be/Ukn-IvXHiCw"]