Some people might call this the week between Avengers: Age of Ultron and Mad Max: Fury Road. That people would be me. Others might replace Mad Max with Pitch Perfect 2. Those people are not me.
Now that it is officially summer movie season, even though it is not technically summer (my weather app says otherwise), there will be tent poles from now until September and some surprising gems hidden among the massive pile of movie treasure. This week, in my opinion, has one of those potential gems and I'm really excited to get a chance to check it out. Not sure it will be in any theaters near me, but I would recommend going to see it. Which film you ask? Well, fine reader, peel back those eyelids and find out by checking out our weekly movie preview.
[divider top="no"]
OPening in Wide Release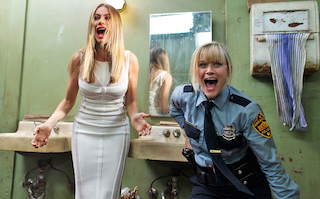 There are two things that make this movie intriguing to me. Reason the first; Reese Witherspoon. She has always, if I may submit my humble opinion, been funny. There is something about her charm and Southern sass that reads well in a comedy role. While her dramatic chops are equally good, her humorous roles are a lot more memorable, i.e. Rachel's sister Jill on Friends, both Legally Blonde movies, and Election with Matthew Broderick.
Reason the second, Jim Gaffigan is in this movie as a hired gunman. I honestly think that Jim Gaffigan is one of the funniest people in the world and this role is perfectly suited for him. As a stand-up comedian, all he has to do is show up, be ridiculous, and say funny things and he will have accomplished everything he needed to accomplish. His presence makes me want to see this movie. We will see how it pans out, but initial reviews are weak. If you see this movie this weekend, let us know what you thought.
[divider top="no"]
Opening In Limited Release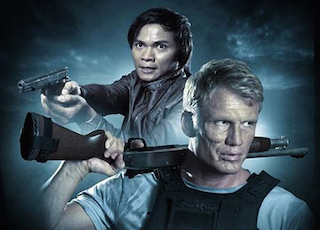 For anybody who loves or cares about action movies, specifically B-action movies and martial arts movies, than this movie is right in the wheelhouse of your cinematic flying dragon kick!
Starring Dolph Lundgren, everyone's favorite B-movie foreign action star; Tony Jaa, an incredibly talented martial artist and stunt man who has made a name for himself with movies like The Protector and the Ong-Bak series of movies; and Michael Jai White, an American martial artist who you might remember as Spawn. It also has Ron Perlman (Hellboy!), so the cast is pretty great. The plot doesn't matter with a cast like this, and I am sure that the action and fights are amazing and will not disappoint. It's available on iTunes and Amazon Prime right now, as well as releasing in some theaters, so check it out and keep count of how many people get kicked/punched in the face!
[divider top="no"]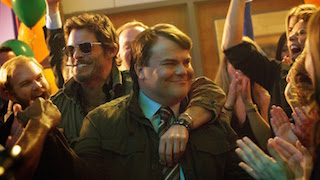 Jack Black plays Dan Landsman, who is put in charge of his High School's class reunion. He was never a cool guy or popular in school, but he wants to be and thinks he can be if he is able to persuade Oliver Lawless (James Marsden) to attend the reunion. Oliver was the most popular guy in school and is still cool and popular as a major face of a major brand's ad campaign. What Dan doesn't expect is that Oliver will take over his life in exchange for gaining that sought after popularity. In what is sure to be an absolutely outrageous movie, Jack Black is in it after all, it looks funny and has been getting some mixed to decent early reviews. It's playing a little wider than most other limited releases, so you might be able to see it in some smaller markets. If you abide in the Midwest, Marcus Cinemas has picked it up as their Indie Focus feature, so it will be opening in some medium to small markets, like mine!
[divider top="no"]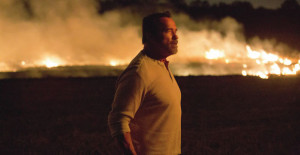 Now HERE, is the movie that has me the most intrigued. When you think Arnold Schwarzenegger and zombies, you would naturally think of a movie that is like World War Z, but with a LOT more explosions and pithy one-liners. What you do not expect is what Maggie looks like it is. It is being called Arnold's most understated role he has ever done, and seems to be the kind of action hero turn that Nicolas Cage took when he did 2013's Joe (a movie I recommend). Could this be, like Reel World Theology favorite Warm Bodies, a thoughtful and tender treatment of the zombie movie? Starring the Terminator himself? I sure hope so and I want to see this movie really bad. Check it out if you can and then let us know what you thought!