After a weekend of great new movies with a box office and critical win for The Martian, this week is equally great with some much hyped movies starring some of the biggest and best names! Disney's latest, Pan, has been a movie we've been looking forward to all year, as well as Robert Zemeckis' newest movie starring Joseph Gordon-Levitt, The Walk. Check out all the new movies opening in wide and limited release and let us know what you are excited to see!
*quick note. We'll preview Steve Jobs next week when it releases more widely. It is opening this week, but only in New York and LA.
[divider top="no"]
Opening In Wide Release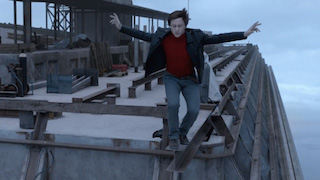 If you've seen the well-known documentaryMan on Wire, you are somewhat familiar with the eccentric and self assured Frenchman Phillipe Petit. In 1974, Petit staged a daredevil crossing of the Twin Towers by tightrope walking with no safety equipment. Not only was this stunt incredibly dangerous but it was also incredibly illegal, part and parcel why he had no safety harness.
A dramatization of these true events, The Walk is directed by Robert Zemeckis and stars Joseph Gordon-Levitt as Petit and also stars Ben Kingsley. The main thrust of the trailers has been focusing on the unique 3D experience that the movie will be. Certainly, the early 3D trailers look pretty amazing and do a decent job of recreating that sick, lightheaded feeling I get with heights. It looks amazing and anything made by the director of Back to the Future and Castaway has my ticket.
[divider top="no"]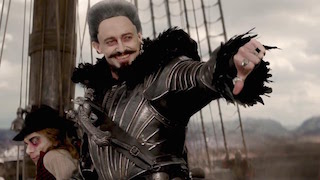 Let's allow Fizz to do the talking on this movie from his list of Top 5 Most Anticipated Post-Summer Films:
Joe Wright's Pan was already on my list for "Most Anticipated of the Summer" before it was moved to its current October release. Wright has made some visually beautiful films over the years but has often struggled to see those films have solid stories. I am hoping that the Pan story provides the heart that most of his visuals need to be a true 1-2 punch. I also feel that I need not mention that High Jackman looks pretty incredible in his turn as Black Beard! Even so, there is a lot of uncertainty whether Pan can really stick its landing. If it does, it will have well-earned its spot on the list.
[divider top="no"]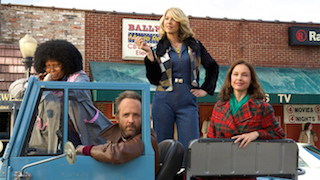 Had anyone even heard of this movie? I style myself as a savvy and up-to-date movie goer, but I hadn't seen a preview for this movie or heard anything about it before this week. Go figure, right?
Anyway, Big Stone Gap stars Ashley Judd as Ave Maria Mulligan (yup, you read that right), the town's self-proclaimed spinster in a town of eccentric characters. Her life turns completely upside down when she discovers a family secret that has her the talk of not just the town, but the world. I'm assuming she is a princess or some sort of wealthy heiress or something? Anyway, it also stars Whoopi Goldberg, Patrick Wilson, and Jenna Elfman. It takes place in the late 70's in the Virginia town of Big Stone Gap and looks to be kind of interesting, but also a possible floptacular movie. We'll have to wait and see but it is out widely and could prove to be a wild card this weekend.
[divider top="no"]
Opening In Limited Release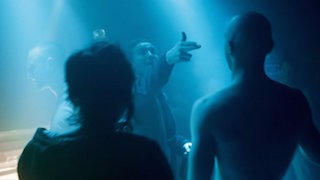 A German movie, directed by Sebastian Schipper, that cleaned up at the Berlin International Film Festival and other European festivals with a very distinct photography. The entire movie is a one take, one shot heist movie. It sounds gimmicky and totally insane, but apparently it was done well enough to win the technical achievement award at the aforementioned Berlin International Film Festival. This one will definitely be a movie to keep an eye on if it is in your area. Hopefully, we'll see it soon on iTunes and/or DVD.