That's right boils and ghouls, we're back with another trio of ghastly recommendations for your Spook-tober weekend! Our dead-eye contributors are hungry to feast on your brains share what you can watch on Netflix, Amazon, Hulu, and HBO Now to keep your Friday frightening and your Saturday scary. Enjoy these movies and stay with us the whole month for more October "screaming" recommendations.
[divider top="no"]
via AP Johnson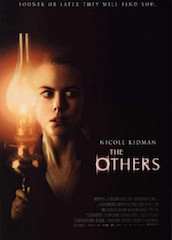 The Others (Netflix) – As a fan of supernatural thrillers, more than horror in the general sense, The Others is one of my favorites in the genre. Nicole Kidman delivers a superb performance as the paranoid mother of two photosensitive children stuck in their remote Victorian home in the aftermath of WWII. The film was impressively written, directed, and scored by one man, Alejandro Amenábar.
It is beautifully subtle and evenly paced, relying on suggestion and tension rather than gore and shock. The artistic use of light or darkness helps to forge an utterly terrifying atmosphere. Additionally, the characters are all well-crafted, providing the audience with an emotional understanding. The old-fashioned presentation nods to the elegant psychological thrillers of early cinema. 
[divider top="no"]
via Mark Wingerter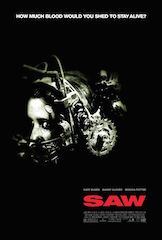 Saw (Netflix & Amazon Prime) – Ignore what you know about the Saw franchise. After the first movie they devolved mostly into gruesome torture for torture's sake. But if you want a great scary movie, you simply have to see the first Saw. It's grotesque many times, but the psychological thrill ride it takes you on is well worth it. To this day it is still the greatest surprise ending I have seen. And I have watched a lot of movies. So, do you want to play a game?
[divider top="no"]
via The Film Avenger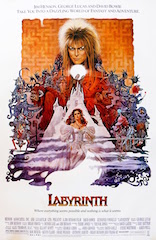 Labyrinth (Netflix) – Jim Henson is one of my childhood heroes. His magic was a mix whimsical imagination and wry sense of humor. This film, the last feature Henson actually directed, used all of the tricks and talents that were available to him and his team at the time – puppetry, creature effects, and so much more. It is a modern (for 1986) Wizard of Oz, with an astonishingly detailed world of fantasy. David Bowie chews the scenery, but is an absolute delight. The songs he wrote are 1980s glam rock strange, which is to be expected with the man once called Ziggy Stardust.
[divider top="no"]