A brand new weekend means a fresh slate of new movies! The summer season is in full swing and the biggest release of the weekend is another Teenage Mutant Ninja Turtles movie. That's right, your favorite heroes in a half-shell are back and this time, they are bringing along fan-favorite villains and Vanilla Ice rapping at the premiere. However, do not forget to check out the other wide releases heading to theaters this weekend and then let us know what you are excited to see.
[divider top="no"]
Opening In Wide Release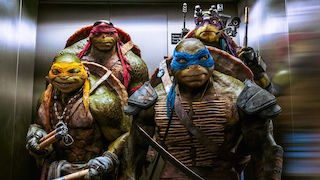 Cowabunga, dudes! The Michael Bay-produced sequel to 2014's TMNT reboot is here! Say what you will about the previous film, this one is hitting all kinds of nostalgia by bringing Bebop and Rocksteady into the fold for the first time on-screen, as well as teasing the addition of Krang. One can only hope Tyler Perry ends up as a fly since he is playing Baxter Stockman. It could only get better if they decided to include Mecha-Turtle!
While all the things I hoped for are true hopes, I can't get over how not good this movie is probably going to be. And yet, why do I find myself drawn to it? Is it because of the nostalgia of the cartoon or the nostalgia of the original movies and the possibility of hearing the Ninja Rap again? I'm not sure, but I'm slightly inclined to check this movie out this weekend. God help me.
[divider top="no"]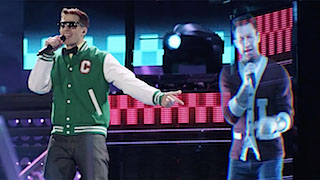 Andy Samberg and The Lonely Island have made it onto the big screen and look to have a comedy sure to be a hit with teenage boys. Ten years from now this movie will seem a lot funnier than it will be when it comes out this weekend. Loosely based on spoofing Justin Bieber's concert films, Samberg plays conner4real, a former boy band/rap group member whose celebrity begins to wane after his first solo album bombs. It looks like everything we have come to expect from a Samberg-led vehicle. If you love Samberg on Brooklyn 99 or SNL, you'll probably love this movie. If not, it may be worth skipping in favor of Out of the Shadows.
[divider top="no"]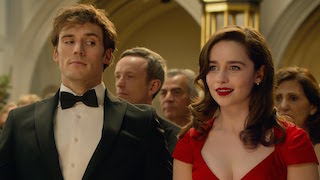 A romantic drama starring Emilia Clarke, Dany from Game of Thrones, and Sam Claflin, Finnick from The Hunger Games movies. Clarke plays a young woman, Lou, who is charged with taking care of Claflin's Will Traynor after he is paralyzed in a motorcycle accident. The two of them form a bond and find themselves drawn to one another.
Pretty much your standard fare of a romantic drama, the only intriguing element here is seeing Emilia Clarke be in something different than GoT or Terminator: Genisys. These are the kind of roles younger stars find themselves in to try and elevate credibility beyond their starring roles. I would not be surprised if Clarke is good but the movie itself is not. And from early indications from critics, it sounds like that, in fact, is the case. A sure-fire date night movie, take your spouse or significant other. Either that or go see TMNT: Our of the Shadows. And then get pizza afterward.