The first weekend of June means you definitely need to take a break from the summer sun and watch something on the internet. Our contributors offer up their picks to be a balm to the aching need of filling up your streaming queue. Check them out and make sure you have yourself a happy movie watching weekend!
[divider top="no"]
via The Film Avenger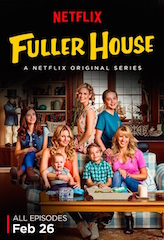 Fuller House (Netflix) – In the late 1980s and early 1990s, Full House was a staple of prime time TV. It was a nice family comedy with good moral lessons – a throwback to the sitcoms of the 1950s. Unlike the sitcoms of today, the adults weren't morons and the kids were just kids. Over 20 years after the show's end, the story continues with this new show, and all the Tanner kids have grown up. Many critics have turned their nose to the show because of its simplicity and saccharine sweetness, but my reply to all this is…what did you expect? It's retaining the wholesome spirit of the original. The characters have grown, but they still have all the quirks we loved. It's like a big hug from an old friend. If you loved the original, you'll love Fuller House.
[divider top="no"]
via Josh Crabb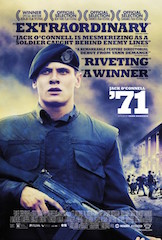 '71 (Amazon Prime) – Starring Jack O'Connell as a British soldier sent to Belfast during the height of "The Troubles", the conflict between British loyalists and Irish nationalists. After a particularly contentious riot during a house raid, O'Connell's Hook is left behind when his regiment pulls out in a hurry during the riot. Hook is left on his own and must fend for himself on the dangerous streets of Belfast as multiple conniving sides look to capture him for their own political means. It becomes a thriller in the most subdued sense. Nothing in the movie is played for cheap sensation by director Yann Demange, who granulates the 1970's Northern Irish night in a orang-ish sepia. The movies is dead-on accurate in its period costumes and the ground-level elements of the movie make it stunningly authentic. The narrative functions like a vice, slowly squeezing Hook in until the warring factions confront each other and the inevitable clash comes. You'll be pleasantly surprised by this movie and wowed all the same.
[divider top="no"]
via Gene Gosewehr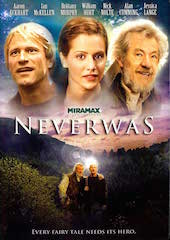 Neverwas (Netflix) – I'll recommend this with the full disclosure that I wish it were something more. I can't get into much detail on that comment without spoilers, so I'll leave it at that. This movie serves as an entertaining and interesting commentary on psychosis and reconciliation. Ian McKellan conjures up some gusto equal to that of Gandolf in parts. Brittany Murphy and Aaron Eckhart have a natural cohesion with one another, and flashbacks of Nick Nolte as the father struggling with his grip on reality were timely and moved the story along nicely.
[divider top="no"]