Howdy-
I just wanted to let everyone know about the Reel World Theology, Fantasy Movie League (FML). If you're not familiar with FML, it is fairly simple.
It's like many other fantasy sports leagues where you have a team that participates against other teams in the same league on a weekly basis. In this league, however, there are no sports– only movie screens! You have a set amount of money to show new releases in your personal movie theater (aka. your "team"). Depending on how well those movies do at the box office will determine how well your theater does for the week! You can get into the nitty-gritty of how scoring works in the "How to Play" section over at FML. In reality, this is just sports for movie nerds!
How long does it last?
The FML hosts have broken down each movie year into four separate seasons. Here are the current date ranges:
Summer – May 22 to Aug 30 (15 weeks)
Fall – Sep 4 to Nov 29 (13 weeks)
Awards – Dec 4 to Feb 28 (13 weeks)
Spring – Mar 4 to May 22 (12 weeks)
Who am I playing against?
Well, hopefully other Reel World Theology fans. We have started our own league inside FML so that you can compete against fellow followers of the site and show. Discuss new releases week-to-week and try your best to come away as the big winner each week and season.
Risk/Reward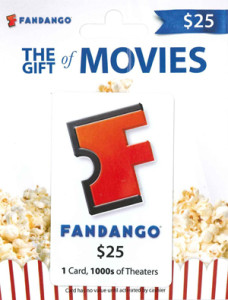 The great news is that it is completely free to come join us! Not only is it free to join, but FML gives away random prizes throughout the year for participating in the game. With the number of players FML has garnered, your chances of coming away with a FML prize isn't too high, BUT (and this is the great part about joining our RWT league), we will be providing $25 Fandango Gift Cards to the winners of each season of the RWT League.
How do I join?
Well, you are welcome to join anytime– and it's also pretty simple. Go to the CONTACT section of the site and send us a message with your name and email and we will send you an invite. If you're interested, you should hurry. You may have noticed that the next season of FML starts in a little over a week (Sept 4th) and you want to make sure you get your week one picks in on time. But, again, you can join anytime– you'll just have a lot of catching up to do!
Ultimately, the staff here at RWT want you to enjoy movies as much as we do. We love the chances we get to interact with listeners and, we hope, reward you guys for a season well played. Thanks so much for checking out our site, our podcast, and our FML league. We hope to see you for week one!
Sportingly Yours,
Mikey "Fizz" Fissel & the RWT Team