I often take the time to plan the Reel World Theology Podcast many, many months in advance. What this tends to do is get me naturally excited about some upcoming films. I don't want to take away from the really great list that Josh has already put together a few weeks back, but I am hoping to add to it. As the Summer is winding down, I continue to remember that I have already stated on a number of different episodes of the podcast that I think 2015 will be remembered as one of the biggest years in cinema (see. Furious 7, Mad Max: Fury Road, Jurassic World, Avengers: Age of Ultron, Mission Impossible, TWO Pixar films, Star Wars: The Force Awakens, and the list goes on and on.), but I am not just talking about lots of tentpole films. I think the twilight of 2015 will give us films we may be talking about and re-watching for years to come. A top 5 list is too short to list them all– and odds (and history) tells us all of these films will not land perfectly, but, even so, here are the five films I cannot wait to still see in 2015 (not named Star Wars: The Force Awakens).
[divider top="no"]
5) TIE: Pan/The Good Dinosaur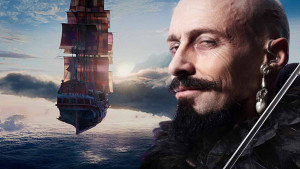 Joe Wright's Pan was already on my list for "Most Anticipated of the Summer" before it was moved to its current October release. Wright has made some visually beautiful films over the years but has often struggled to see those films have solid stories. I am hoping that the Pan story provides the heart that most of his visuals need to be a true 1-2 punch. I also feel that I need not mention that High Jackman looks pretty incredible in his turn as Black Beard! Even so, there is a lot of uncertainty whether Pan can really stick its landing. If it does, it will have well-earned its spot on the list.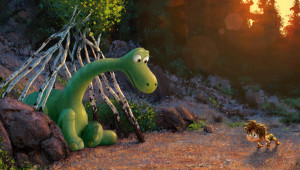 There was a time when we thought that Inside Out may be too conceptual to really hit home with audiences. Fortunately, we were wrong. Now the problem that The Good Dinosaur will have is being constantly compared to Inside Out. It seems unrealistic to think it could match the same level of emotional response and connection– but maybe it doesn't have to. Maybe Inside Out marked a return to form for Pixar and The Good Dinosaur will have heart but be slightly more accessible to the younger crowds. I know I have my fingers crossed.
[divider top="no"]
4) Steve Jobs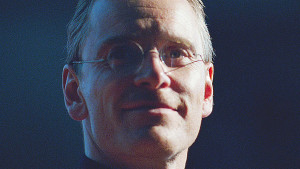 Whoever is in charge of cutting trailers for Steve Jobs should get a raise. This film looks like it could be incredible. Where other films about Jobs may have taken some of the edge off, this version, scripted by the incredible Aaron Sorkin, looks to pull zero punches. This probably goes without saying, but Michael Fassbender is worlds above Ashton Kutcher in the acting department as well. I am eagerly awaiting the twists and turns in this film along with seeing Seth Rogan take a more dramatic turn (a la Jonah Hill).
[divider top="no"]
3) Crimson Peak
I feel like, based on his track record, people should be lining up to see this film simply because Guillermo del Toro's name is on it. Most of his films are freaky or imaginative enough as is (Pan's Labyrinth, Hellboy, Blade II, Pacific Rim), but giving him the reigns on a horror film coming out right before Halloween seems too perfect. The trailer transports us into a living house full of color and spectacle. Honestly, the few glimpses of the horrors  we will be in store for are probably enough to give people goosebumps. Throw in fan-favorite Tom Hiddleston and Jessica Chastain and, well, you're going to have a tough time convincing people not to see this one.
[divider top="no"]
2) The Martian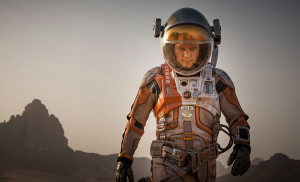 I am excited about this film for a myriad of reasons. The first is that, as theology and review site, the opening line in previews of this film espouse something that I am not sure is as true as stated. Does every human being have a basic human instinct to help each other out? That alone I feel would take an entire podcast to talk about. Once you get past that, the list of reasons to see this movie looks something like this; Ridley Scott, Matt Damon, Sci-Fi, Mars, SPACE!, Drew Goddard, Jessica Chastain, Kate Mara, Donald Glover, Chiwetel Ejiofor, Jeff Daniels, Kristen Wiig, and Sean Frackin' Bean!
[divider top="no"]
1) The Revenant
I feel like I know the least about this film and somehow that sits perfectly fine by me. Another really great trailer that leaves me wanting oh-so-much more. This movie is basically checking off all my boxes. Starring Leonardo DiCaprio, in what may finally net him his Best Actor Oscar, and Tom Hardy, the film is apparently about frontier life and revenge. Once you realize Academy Award Winning Director Alejandro González Iñárritu is bringing his unique vision and style to this one, it has to already be bound for Oscar glory, right? I fully expect an edge-of-my-seat experience that will complete immerse me in another time and another story. If the actual film delivers at the level the trailer does, then Iñárritu could possibly be looking at a back-to-back Oscar win.