On this episode of the Reel World Theology Podcast: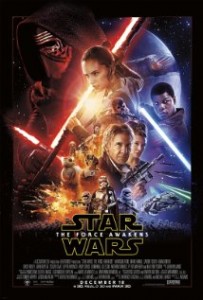 In a different sort of podcast, James Harleman (Cinemagogue), Mikey Fissel (Reel World Theology), and Steve Norton (ScreenFish) come together for a super-sized conversation on the theological issues within and behind Star Wars The Force Awakens. Discussing issues concerning the cycle of sin, repentance, and even trinitarian theology, we explore what happens when our faith changes who we are.
Download Episode 086 Here:
Reel World Theology #086 – CROSSOVER: Star Wars When Faith Awakens
Reel World Theology on Stitcher
Reel World Theology on FeedBurner
This Special CROSSOVER episode consisted of Mikey Fissel, James Harleman, and Steve Norton.
Mikey Fissel (@fizzification)
Reel World Theology
James Harleman (@harlemanic)
www.cinemagogue.com (@cinemagogue)
YouTube Channel
The Book:
Cinemagogue: Reclaiming Entertainment and Navigating Narrative for the Myths and Mirrors they were Meant to Be
Steve Norton (@PastorStevePBC)
Screen Fish
Podcast Notes and Links:
Star Wars The Force Awakens at IMDB
Star Wars The Force Awakens at Rotten Tomatoes
Star Wars The Force Awakens Review at Reel World Theology
A New Hope Awakens at Reel World Theology
Star Wars The Force Awakens Podcast at Reel World Theology
Star Wars Fans Awaken to… The Force Awakens at Screen Fish
The Gospel for Han Solo at Cinemagogue