A brand new week, a brand new set of streaming picks to prioritize in your streaming queues. Our fabulous contributors are constantly at the ready to deliver exactly what you need for an (almost) fall Friday night. Enjoy these recommendations and have a happy movie watching weekend everyone!
[divider top="no"]
via Josh Crabb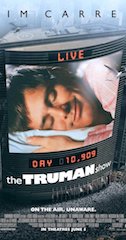 The Truman Show (Amazon Prime) – One of my all-time favorite Jim Carrey movies, this is the only good movie I can think of when it comes to exploring the social implications of a fully-immersive reality TV show. Jim Carrey manages to be completely himself, blending his comedic chops with his then-burgeoning dramatic chops. What I love the most about this movie is it's commitment to how Carrey's Truman Burbank has been completely unsuspecting, and how his life affects other people's lives both within and without the contrived world he lives in. His slow realization of his circumstances is both captivating and dramatically interesting. The ending is absolutely perfect and lands with much more grace and aplomb than director Peter Weir's other sentimental drama from 9-years prior, Dead Poets Society.
[divider top="no"]
via The FIlm Avenger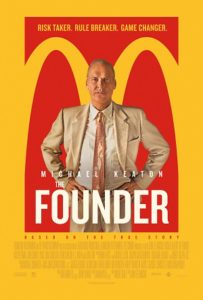 The Founder (Netflix) – A wonderful movie with outstanding performances, director John Lee Hancock delivers a tight and compelling look at the origins of one of the world's most well-known brands in The Founder. While all the actors are exceptional, Michael Keaton is a spectacular stand-out as Ray Kroc, the "founder" of McDonald's – with a perfect combination of Midwestern gusto and used car hucksterism. But what makes this movie particularly great are its themes. It's a much-needed love letter to American capitalism and free markets – portraying that misunderstood economic system for what it is: a benign tool that can be used for good or bad, depending on the choices of the people who use it. It is also a sobering look at the true definition of success, and Jesus' words about gaining the whole world but sacrificing one's soul. This film is definitely on my top 10 list for this year. Click here to see my in-depth review.
[divider top="no"]