You blink and summer has disappeared. All of a sudden, it's Labor Dabor and the school year has started. Before you know it, the weather will turn cooler and Fall will officially sweep in. Put aside all your fretting and trust your happy, wonderful contributors at Reel World Theology to give you streaming recommendations to warm your heart like a grande PSL. Happy movie watching weekend and Labor Day weekend!
[divider top="no"]
via The Film Avenger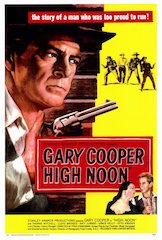 High Noon (Amazon Prime) – Not only one of the greatest westerns of all time but one of the greatest movies period. Gary Cooper plays Will Kane, the retired marshal of a small town hoping to start a new life with his new bride, Aimee (an exceptional Grace Kelly). But the plan changes when an old enemy of Kane's returns to seek revenge on the town. High Noon is one of the most succinct films I've ever seen, and the tension never lets up. Cooper plays the marshal with a strong sense of duty and humility, but there are also moments when we learn of his terror and dread. The film is also quite a thematic powerhouse – touching on ideas like courage, duty, cowardice, self-preservation, and pacifism.
[divider top="no"]
via Josh Crabb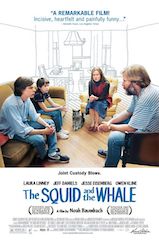 The Squid and the Whale (Netflix) – Noah Baumbach can be an acquired taste for some, while many are die-hard fans of who could be considered the less whimsical, more cynical Wes Anderson. The Squid and the Whale is Baumbach's directorial blossoming after writing the screenplay for the aforementioned Anderson's The Life Aquatic with Steve Zissou. Their collaboration may be why I like Zissou less than other Anderson and like The Squid and the Whale more. The rawer, less stylized Baumbach movies make much more sense for the stories he tells, and this is one of the best examples. Starring a very young Jesse Eisenberg as the son of a self-absorbed, slightly mean-spirited father played by Jeff Daniels, the movie follows Eisenberg as Walt and his brother Frank, played by Owen Kline. It is an honest look at a family falling apart and offers no easy answers, but is still piercingly funny while being devastatingly sad. It's quite the acting and directorial accomplishment and well worth your time at an easy-to-view 81 minutes.
[divider top="no"]