My Top 10 list never ends up being the movies I expected to like going into the year.  I honestly thought my Top 10 would have a lot more Sci-Fi on it, based on what I was anticipating, but there were a lot of movies that blindsided me this year and were big, big surprises.  I am hopeful for the future after a great slew of original Sci-Fi movies came out this year (Edge of Tomorrow, Snowpiercer, Under the Skin) and we finally got a biblical epic that didn't look like garbage and wasn't boring (Noah).  There are still some movies I need to see that would probably bump some others off this list (Whiplash, Birdman, Nightcrawler) but I am hopeful you'll check out my Letterboxd list for 2014 that will evolve and change as I see movies from 2014 in the future.
Without further ado, my Top 10 for 2014!
10.  Noah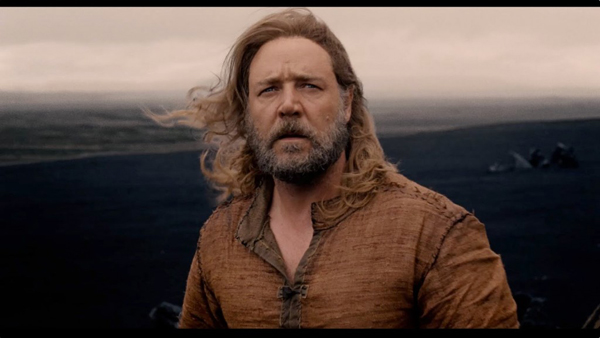 I always used to wonder what the time was like between creation and the Flood.  What could life have been like before the second creation and people lived for hundreds of years?  Aronofsky was up to the challenge and delivered a visually distinct and far from vanilla rendering of this biblical time period.  No matter your thoughts on rock monsters (for some reason seem to be the sticking point for a lot of Christians), Noah was interesting, thought-provoking, and started and will start lots of conversations on the nature of God, Imago Dei, creation care, justice, and that crazy incense that makes animals fall asleep.  Really enjoyed this movie a lot!
9. Under the Skin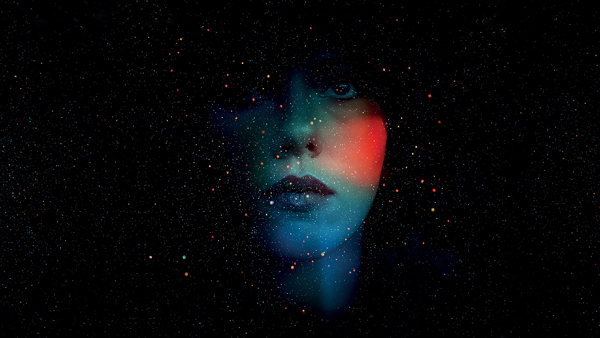 From the opening shot, Under The Skin did just what it's title suggests. In form; exquisite.  In narrative and content; a surreal experience that has already been and will continue to be under appreciated.  It's disturbing, unsettling, provocative, confusing, and beautiful.  Asks questions of humanity and gender and the answers are frightening and regrettably true.  It is immensely frightening how quickly we can change from predator to prey, darkness to light, moral to immoral, and vice versa.  Under the Skin exposes our human nature and our culture's view of women, sex, humanity, and life for what it is.
8. Selma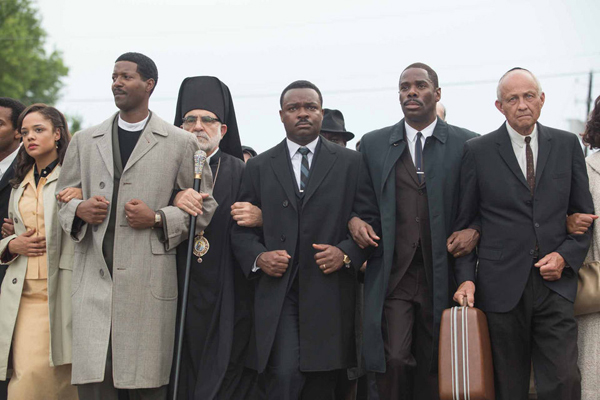 An incredibly important film given the events of 2014 in Ferguson, New York, Cleveland, Milwaukee, etc. David Oyelowo is superb as Martin Luther King Jr.  Recently reviewed this film and you can find the full review here at Reel World Theology: Selma and the Ghosts of Racism Past, Present, and Future
7. Starred Up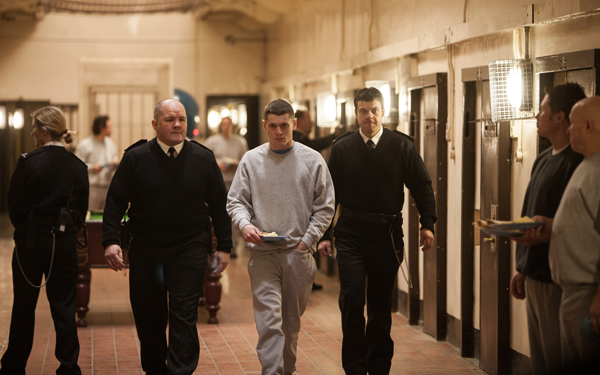 This story doesn't get lost in glamorizing prison, prison violence, or paint a rosy picture of it, either.  Between gruesome reality, chaotic prison life, and family ties is where Starred Up lies.  You don't get a lot of prison/family dramas that in one moment is intense and gruesome and the next moment is heart-felt and soft-spoken.  Jack O'Connell's Eric Love is a strong and dynamic performance that seems to find it's muse from Tom Hardy's Charles Bronson.  I can't say enough about O'Connell's future.  He's got a lot of acting hardware in his future if this keeps up.
6. The Grand Budapest Hotel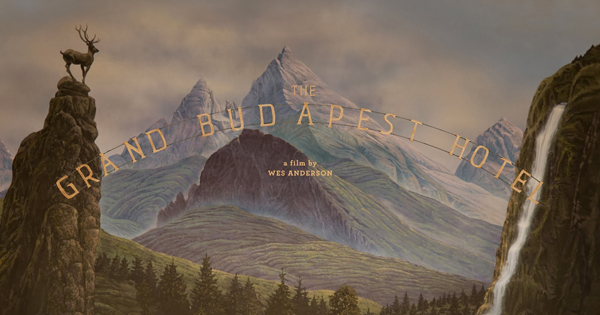 Destroyed any notion that Wes Anderson had somehow "lost it".  Masterfully done with the same meticulous framing and distinct craft we always expect from Wes Anderson.  That stylistic beauty is matched by an interesting and compelling caper story and a magnetic performance by Ralph Fiennes.  Always remember, never underestimate the importance of a good Lobby Boy.
5. The Lego Movie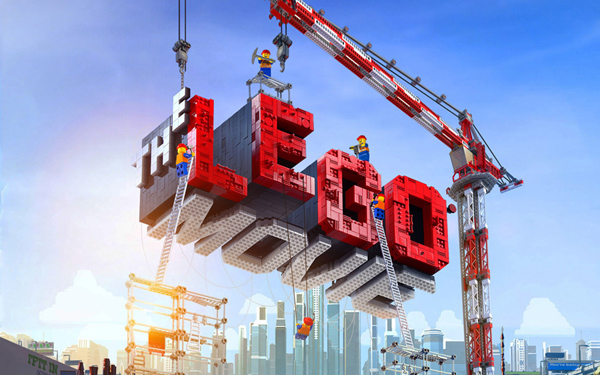 Probably the most quotable movie of the year and the biggest surprise of 2014, this one has been at the top of my list for a long time.  I have also seen this movie more than any other one of this list and it has still not gotten old or stale.  A surprisingly nuanced and thoughtful Hero's Journey that tips its cap to pretty much every other famous Hero's Journey story in popular culture and does so with ingenious writing from Phil Lord and Christopher Miller and great voice-performance from Chris Pratt.
4. Gone Girl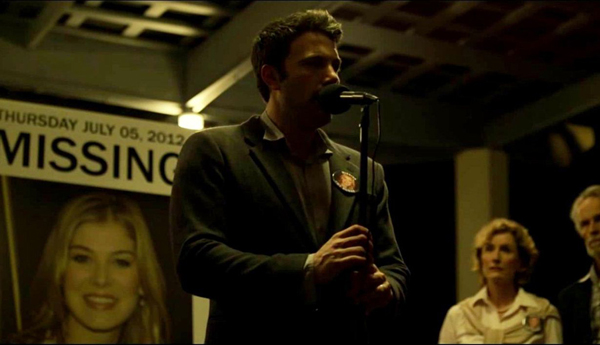 Like every David Fincher movie, I'm deeply fascinated and deeply disturbed by his movies.  Like Fight Club before it, one of my favorite movies of all time, Gone Girl takes on middle America and specifically adresses our warped expectations of love, marriage, and relationships.  It is one of the only films of the past couple years, Fincher is always great at this, of presenting a crime drama/thriller in a linear fashion but still manage to have surprises that will have you watching it again and again.
3. Calvary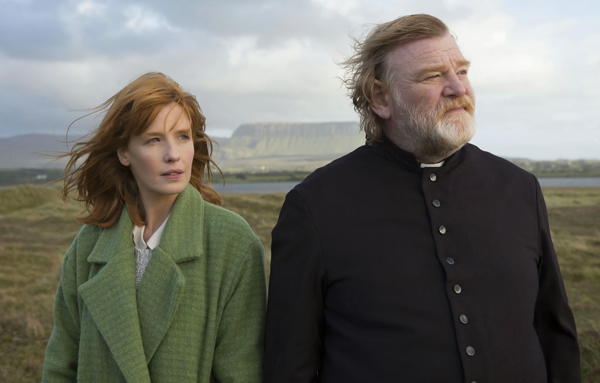 Brendon Gleeson is Father James; the imperfect priest/pastor/shepherd to an imperfect and broken town.  He's loving, yet has a backbone, and loves among a depraved and cynical town bitter at the Church for its past sins yet equally caught up in its own.  It's painful to watch as a pastor, yet heartening to take courage to be more like Father James, and yet also take heed of his faults at the same time.  Watching Calvary can be a bitter pill to swallow for its bleak conclusion, but is a majestic accomplishment and deeply profound.  I was also recently made aware that the seven days of the movie align with and tell a story of the seven days of Holy Week.  Incredible movie that will not get the recognition it deserves in the mainstream media.
2. Guardians of the Galaxy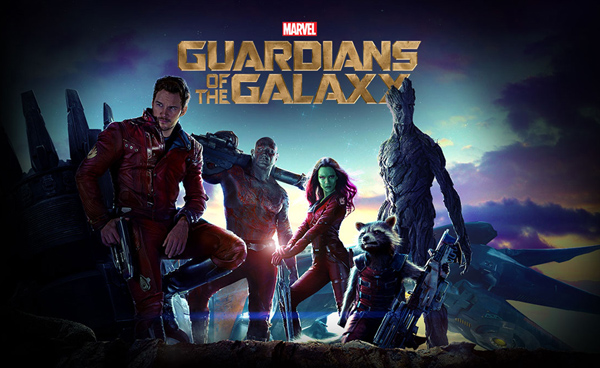 I tried so hard to move this down my list throughout the late fall and winter leading into this list, but I just can't!  There is no way I thought this movie would be as good as it is, and it is everything I could have wanted in a Marvel movie!  Action, adventure, heart, hilarity, unique characters, 80's pop culture references, and oldies music that takes me back.  I didn't see this movie coming and it absolutely knocked me over.
1. Boyhood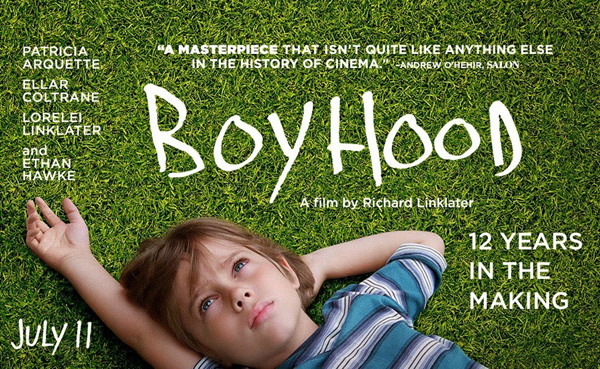 An absolutely unprecedented piece of filmmaking that captures the simpler yet more profound moments of growing up and learning to navigate life, relationships, meaning, change, and moments that seize you.  I can't yet figure out why this movie made me cry, except that it somehow captured the intangible and incommunicable moments of my own boyhood, and parenthood raising my own children, and made them tangible and communicable.  It's hopeful, yet bleak.  Powerful, yet quietly understated.  Joyous, yet tinged with sadness.  You grow up with Mason, literally, and find that boyhood leaves you wanting yet eternally hopeful.  Honestly, adulthood is not much different.
---
Josh Crabb (@HeyItsThatJosh) is an editor, writer, and sometimes talker for Reel World Theology.  He has been married to Tina for 9 1/2 years and has four amazing children.  He is also pastor at Appleton Gospel in Appleton, WI and church planter for the EFCA planting in Neenah, WI.