Obviously saving the best for last (WARNING: May not actually be saving the best for last)! 2014 was a pretty solid year for film. Until I sat down to write up this list, I thought 2014 may have been a down year in film, but I have been reminded that it's been a long year with a lot of solid and engaging films– well worth viewing AND discussing. Because there were a lot of great-but-not-classic films, I have included some of my honorable mentions to make sure you catch if you can. I also caveat this list by saying there are still a few highly regarded films I have not yet seen but aim to (ie., A Most Violent Year, American Sniper, Foxcatcher).
Honorable Mentions:
The Raid 2: Berandal: Best action movie of the year– possibly decade. Replacing the title The Raid once held.
Boyhood: This movie was great while experiencing it, but I have given it little thought since. Certainly a cinematic achievement, but may not have made my list if I didn't feel I would be discredited for leaving it off. (listen to this film's podcast episode)
Edge of Tomorrow (Live.Die.Repeat): The first movie I saw this year that gave me hope that quasi-original Sci-Fi was not dead. (listen to this film's podcast episode)
Dawn of the Planet of the Apes: Amazing CGI wrapped around a compelling and personal story… of Apes. (listen to this film's podcast episode)
Birdman: There is so much to like in this film; the "one continues shot" feel, the incredible performances of its cast, and the criticism of fame and where we find self-worth.
Now my true Top Ten (Though very conflicted).
10. Snowpiercer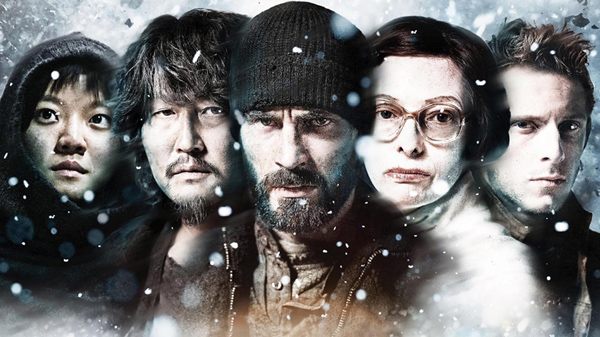 If Edge of Tomorrow gave me hope that original Sci-Fi could still be good, then Snowpiercer was the fulfillment of that hope. Joon-ho Bong takes us into a dystopian world that is as bitingly critical of our society as it is outrageous. The simple conceit of a train carrying the remnants of humanity seems silly, but the incredibly complex relationships and social questions raised in this film will make it a cult hit for years to come. (listen to this film's podcast episode)
9. Fury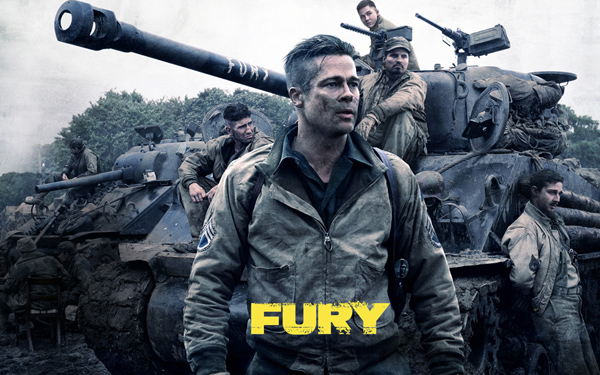 I didn't expect this film to really be as good as it was. David Ayer attempts to work out the incredibly tough line between faith and war and, while not coming to an explicit answer, gives viewers plenty to chew on. Tough, gritty, and it includes some of the best tank battles that have ever been filmed. When you take that frame and drop in some very intense performances from Brad Pitt and Shia LaBeouf (yes, LaBeouf!), regardless of how even keel I wanted to feel about this movie, I can't get it out of my head. It doesn't hurt that I am also a sucker for war films. (listen to this film's podcast episode)
8. Noah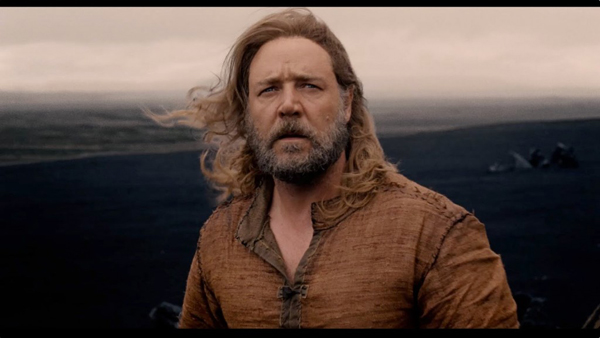 Darren Aronofsky finally gets to turn in his passion project that was a decade in waiting and it turns out to be the most controversial movie of the year. Stylistically, this may have been in the top 2-3 most impressive films I saw all year. From the dream sequences, to the massive scope of the ark and the flood, Noah sweeps us away into a completely different world filled with the fantastic (the Nephilim) but not the unfamiliar (sin). While expanding on the popular Sunday School narrative of the flood, this film pushes the limits, but doesn't go too far in its characterization of Noah, his family, God, or God's character. If only all faith-based stories were this engaging. (listen to this film's podcast episode)
7. The LEGO Movie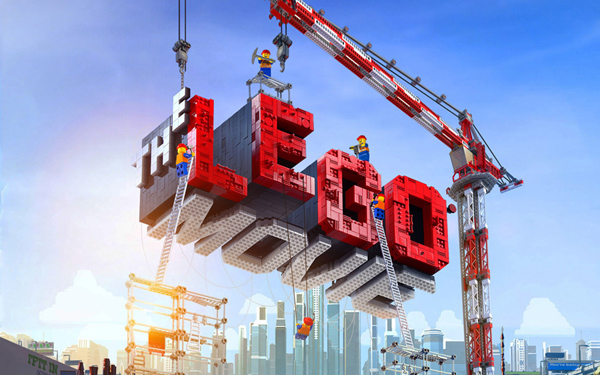 Hands down, the best animated movie of the year. It should be an achievement that a movie that was thought to be a shameless money-grab (and to be honest, it could have made plenty of money as only that) became one of the deepest and most heart-felt films of the year.  Between this and 22 Jump Street this past year, Phil Lord and Chris Miller should have the pick of any job they want going forward. (listen to this film's podcast episode)
6. Guardians of the Galaxy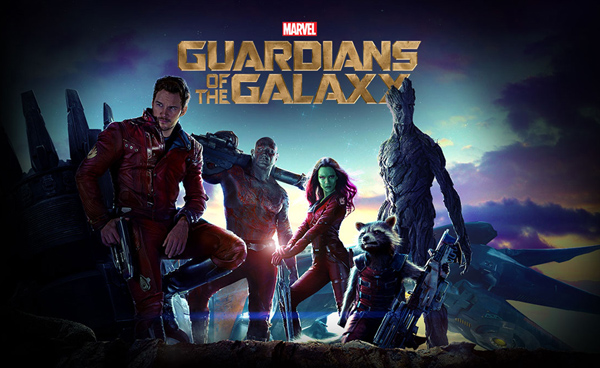 Guardians of the Galaxy manages to take a below-average MARVEL property and make it the most entertaining and fun MARVEL film to date. Proof that the Disney/MARVEL marriage is at its pinnacle. Meanwhile, Chris Pratt is solidifying himself as a likable leading man. "Oooo ooo child…" (listen to this film's podcast episode)
5. Captain America 2: The Winter Soldier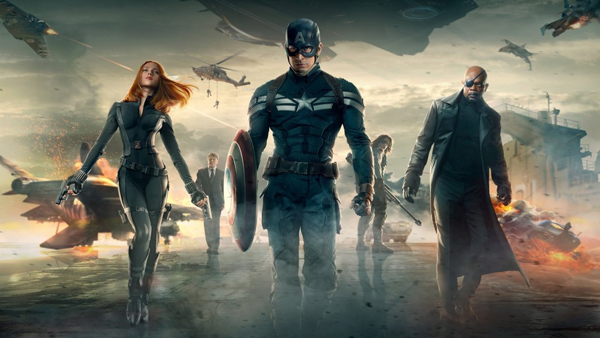 A really great spy/thriller film that will likely never get the credit it deserves because of the superhero overlay. While Hulk gets the actions bits, Thor gets the over-the-top bits, and Iron Man is the brains and comic relief, Captain America (Chris Evans) has still become the best of the bunch– and a personal favorite. It is incredibly hard in today's anti-hero climate to write a truly good and truly believable hero, but Cap is the real deal and The Winter Soldier proved that even in uncharacteristically dark-for-MARVEL circumstances, it's still possible to do what is right. (listen to this film's podcast episode)
4. Calvary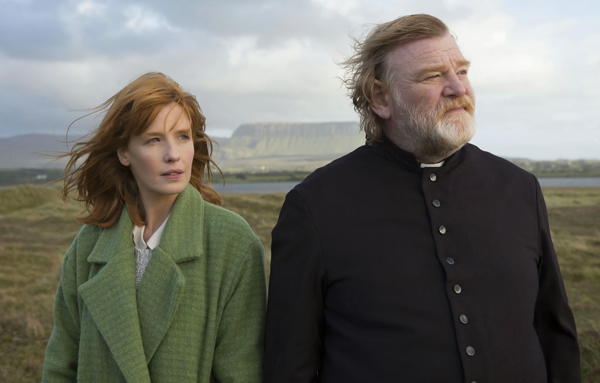 If you can watch the ten minute opening scene of this film and not be hooked for the duration, well, I can't help you. Brendan Gleeson plays an imperfect, but devoted clergy in a small town who finds out that one of his parishioners is going to murder him in a week's time. What follows is one of the most honest and challenging displays of grace and forgiveness that I have ever seen on screen (or anywhere). The metaphor is not hidden, but the content is so well done, you end up not even caring.
3. The Imitation Game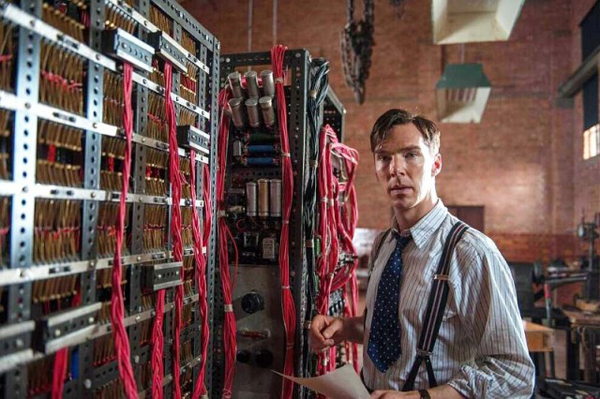 So many solid films based on the lives of incredible people came out this year (Unbroken, Selma), but The Imitation Game stands above them all. Maybe it is because Alan Turing is an unlikely hero– or because he never had his time in the sun during his life– but the journey we go on with Benedict Cumberbatch is a victorious and heart-breaking one. If nothing else, we learn the value of all history– not just the good parts.
2. Gone Girl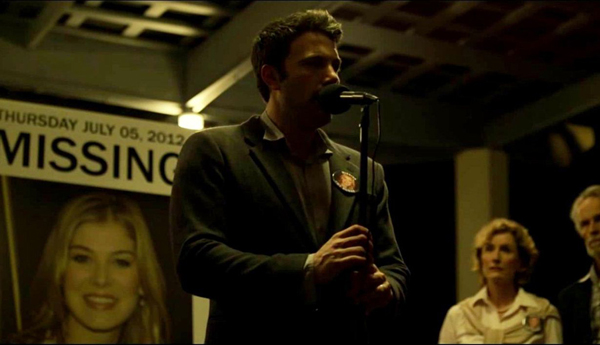 I'll be honest. On more than one occasion I told people that I didn't want this to end up being my favorite film of the year (and it has been up until the past few weeks). Upon reflection however, I cannot think back to this film and not say that every aspect of it; story, directing, cinematography, and acting (especially Rosamund Pike) were not top notch. I was on the edge of my seat while also being entangled in a thrilling story. Kudos to David Fincher for doing a lot of what we have seen before, but doing it gradually better every time. (listen to this film's podcast episode)
1. Whiplash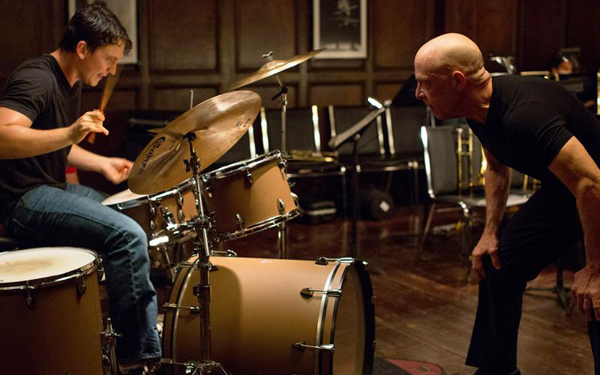 I expected this film to be good– not great. On the back of JK Simmons, this film managed to keep me stressed out and guessing as to what he would do or say next. Its an incredibly commentary on what it takes to be, not just the best, but one of the greatest. It also doesn't hurt that the music is out-of-this-world good.
---
Mikey Fissel (@fizzification) is the Creator/Producer/Managing Editor of Reel World Theology. He watches terrible movies while his wife is out of town because of his great love for her.