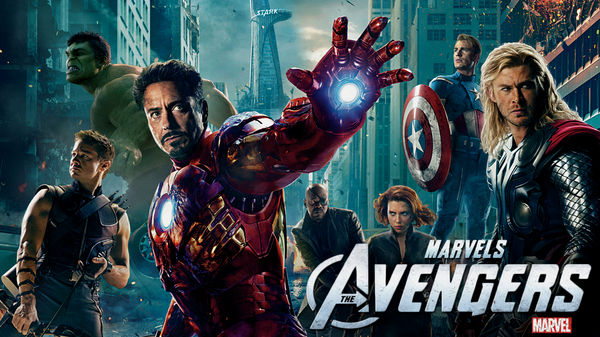 The Wednesday Web Link is our weekly feature on an article from the whole internets that is not only movie related, but a movie related article that makes you think deeper about the movies and TV you are watching.  If you have an awesome article to share that plumbs the depths of movies, TV shows, and the stories we watch, let us know on Twitter at @reelworldtheo or like the Reel World Theology Facebook page or email Josh at [email protected] and the article could end up here!
---
WEDNESDAY WEB LINK – THE CASE AGAINST CINEMATIC UNIVERSES via the Dissolve
They're coming to get you, Barbara!  They're coming for you, Barbara!  Look, there comes one of them now!  Is it zombies?  Is it George's Romero ghost?  Nope, the zombie apocalypse hasn't started yet (last time I checked) and George Romero is not dead (last time I checked).  No, it's Cinematic Universes!!!
Since the genesis of the modern day Cinematic Universe with the release of X-Men (I know it might be debatable as to whether the first three X-Men movies were considered a part of an X-Men CU, but it was really the re-birth of comic book super hero movies), movie studios have been keen to develop a similar model of movie-making and blockbuster money generators.  The Marvel Cinematic Universe has been going on since the mid-2000s and has been the more successful (critically and commercially) Cinematic Universe than any other (mainly the X-Men CU and oft-stalled DC Comics CU).
Mark down the holidays of 2015 to Spring 2016 as the watershed year for Cinematic Universes.  Multiple studios are launching or re-launching IPs in hopes of them catching on to dominate the Cinematic Universe.  There is Star Wars (whoo!), DC Comics re-re-boot (meh), Robin Hood and his Merry Men (huh?), and Warcraft (uh, ok), and I am probably forgetting some.  Not that it really matters if I am forgetting any, we can be sure that these major studio outputs are going to dominate certain bigger movie seasons (Early Spring, Summer, and Thanksgiving/Christmas) and give people a plethora of big name movie options to feast on.
Scott Tobias of the Dissolve, never one to mince opinions, weighs in with his case against the wide proliferation of Cinematic Universes.  His inspiration was the recently released movie, Dracula Untold, and how it is supposed to be Universal's re-boot of their famous Universal Monster movies.  The movie is not very good, says Tobias, but he does not feel this trend towards ever-expanding, inter-connected, big budget movies has any merit.  You can see, for the sake of argument, his Pros of Cinematic Universes is rather comical.
Tobias lists three reasons why he thinks Cinematic Universes are not a good trend for movies:
You can click on the three reasons to read the article for yourself and weigh in with your opinion.  Do you think Cinematic Universes are good for movies?  Do you think movies have suffered because of it?  Will you go see these new properties or seek out the independent and smaller studio fare?