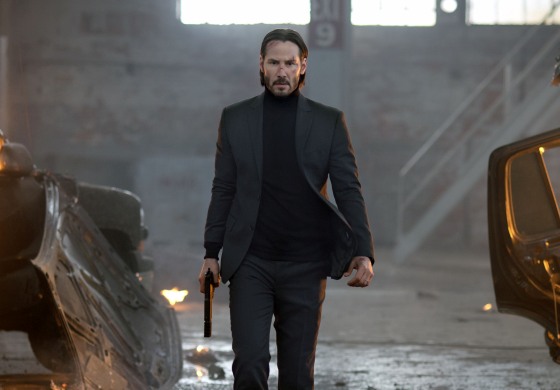 In Theaters Thursday is Reel World Theology's weekly look at new movies hitting the theaters near you this weekend.  We look at all nationwide releases, as well as some select limited releases that are piquing our interest.  Add your own comments or keep the conversation going on Facebook and Twitter and tell us what movies you are looking forward to this weekend!
---
OPENING IN WIDE RELEASE

Ouija – Nothing good can come from making a board game into a movie.  The reverse is also true, as evidenced by the Robin Williams 1995 movie, Jumanji, although, the rare actual board game is a collector's item.  Ouija is the silly board game that is supposed to communicate with spirits and tell you answers to important spiritual and paranormal questions like, "Does she really like me?" and, "What's the name of my future husband?"  While it is more plausible than a Monopoly movie (actually rumored to have been, at one time, a pet project of Ridley Scott) or a Candy Land movie (also rumored to have been in circulation for production), it is nothing more than a money grab by Universal and Hasbro.  Do not expect this movie to be good.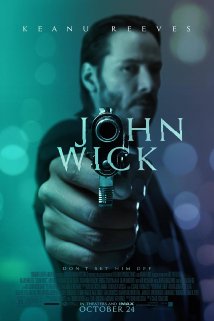 John Wick – Here is the movie to see this weekend!  Keanu Reeves is an ex-hitman who is forced out of retirement after, what looks like a crime ring, takes out his dog.  The synopsis says takes everything from him, but the trailer makes it seem like this is a revenge film centering around the loss of Reeve's dogs to criminals.  Is this movie produced by The Humane Society? Anyway, it looks totally awesome and the action looks like Reeves in The Matrix minus the super powers and futuristic dystopia.  It's scoring really well among viewers as well as among some early critical reviews, so let's hope this is a good one.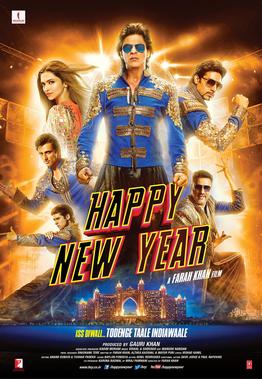 Happy New Year – I'm going to level with you on this one.  It is a Bollywood movie and I have absolutely little to no clue what this is about.  IMDb has it rated at 7.9 from those who have seen it but that can be highly unreliable before it opens widely.  Go see it and then you will be a hundred times more qualified to talk any more about this movie than yours truly.
OPENING IN LIMITED RELEASE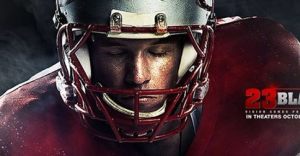 23 Blast – Wow, does this movie seem like a big cliché!  It's based on a true story of a high school football player who overcomes his blindness to continue to play football.  I hate feeling like I am disrespecting the true story, but the movie seems incredibly saccharine and very over-wrought.  It's in limited release and is most likely a movie your theater has picked up, given the popularity of American Football.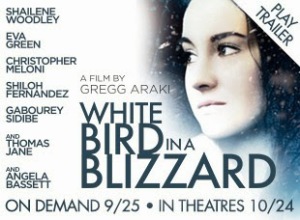 White Bird in a Blizzard – I'm going to eschew a review (A is for alliteration!) in favor of letting you read Fizz's review of the film on Letterboxd, which he saw on VOD!  Check it out in the theaters or on VOD.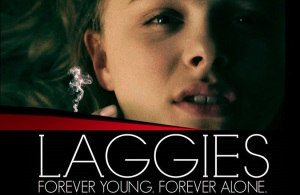 Laggies – A strong cast including Keira Knightley, Chloe Grace Moretz, and Sam Rockwell, this movie looks amusing and like one of the better comedies this year that will appeal to both men and women.  It seems like it might not be nothing more than a witty, quirky, fun movie, and sometimes that is okay.  It seems kinda interesting based on some of the early reviews, but the trailer kind of bored me.  Looks like this might make one of the better date movies, unless you're date enjoys Keanu Reeves and revenge thrillers.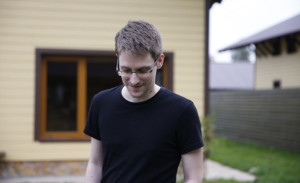 Citizenfour – Here is a super intriguing film that is debuting in limited release this weekend.  I was extremely disappointed that I could not find this on VOD or anything, but this looks like a fascinating documentary on Edward Snowden.  While not really revealing anything new about the events of Snowden and the leaks he made, it take all of the disparate information and pieces it together in a way that presents the info for the viewers to decide how they feel.  If you can see this, I would suggest it.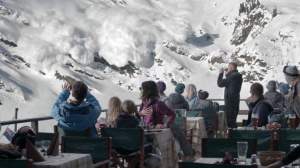 Force Majuere – This movie has been getting some serious love from critics, won an award at Cannes, and is the Swedish entry to the 2015 Academy Awards.  It is about a family on an Alps skiing trip that ends up trapped in an avalanche and their family begins to unravel as they discover things about themselves.  There are questions surrounding the father of the family and relational tension builds between husband and wife.  It sounds like a real winner and is another limited release worth checking out this weekend.