It's a new year which means there will be a whole new slate of horror cinema to be released (probably) every day of 2018—as it continues to be the most profitable genre in film. In an age of #FOMO ("Fear Of Missing Out", for those not savvy to the lingo), it has become increasingly more difficult to focus because we are consistently bombarded with new cultural product and new information and we have been made into anxious creatures. A few years back, a friend of mine called me out as being too spread thin in my writing and podcast endeavors and this was the point where I turned my sights to focusing squarely on the horror genre—something I dearly love. However, with the continual influx of new genre entries in horror every year, I have come to realize that #FOMO has a nasty way of finding us no matter where we are. 2017 showed me that I was a failure at putting a dent in an ever-growing list of films that I wanted to see and that I felt I needed to see in order to have a "formed" opinion on what was good, bad, and definitive from the year. I had been defeated by a tangible hashtag.
In an effort to regroup and reassess the way I think and write about horror film, I have decided to largely step away from 2018 horror cinema. I am contractually obligated—something that may or may not actually be true—to cover five or six current horror films for The Body | The Blood with my fellow hosts, Ian Olson and Andy Whitfield, so I will still be watching current horror, but my engagement with it will be intentionally limited. Instead, I am turning my focus to years which have a closed canon of films to dig into and sub-genres that have waned in recent days. However, because I still get giddy over viewing new fare, I wanted to make my first post of 2018—before I retreat into the past—be a forward-looking exploration of the films I am in most anticipation of seeing. Without further ado, here are my top five picks (with potential cheating involved) for most anticipated horror films of 2018: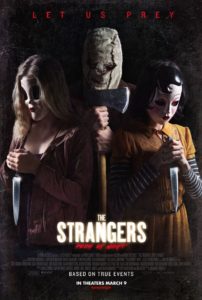 5. The Strangers: Prey at Night, dir. Johannes Roberts – March 9th
The Strangers (2008) is a personal favorite horror film of mine. It has entered into the realm of comfort-food-like parlance and what that I think on quite often. I re-released a piece I had written on the use of space in the film here earlier last year that was a joy to write. My excitement around its sequel is not without much hesitation and tempering. First, Bryan Bertino is not involved in the sequel and the pedigree of the sequel's director and writer is highly questionable. I still got that thrill, however, watching the trailer for the film as I saw our three antagonists return to wreak more havoc on an unsuspecting family. Will I end up liking the film? Chances are slim, but I have been surprised in the past. Leaving this sequel off the list would have been dishonest to all of those who know me well. So here it is at the bottom.
4. The House That Jack Built, dir. Lars von Trier – TBA
A film that tracks the 12-year development of a serial killer (played by Matt Dillon) directed by Lars von Trier, a director who is no stranger to extreme brutality in his films like Antichrist, is probably the kind of movie that would make my list any year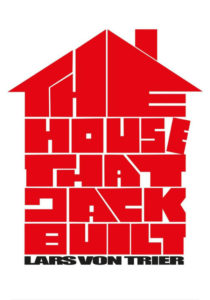 that it came out. I appreciate von Trier's vision while being somewhat disturbed by some of his imagery and uses of violence, but one never comes out of his films without some appreciation for the man's craft. Plus, I am a sucker for horror/thriller films about serial killers and I am hoping this will rank among the best like Zodiac and Henry: Portrait of a Serial Killer
3. VampyrVidar, dir. Thomas Aske Berg – TBA
I happened upon this film when I was exploring 2018's expected releases. It has already been traveling around the film festival circuits and has gotten some solid reception. It takes quite a bit for me to get truly excited about a vampire film, but a good Norwegian, Christian man lured into becoming undead by a vampire who claims to be Jesus. I mean, come on, that should be enough reason to check that film out alone!
2. Cloverfield 3 (previously known as God Particle), dir. Julius Onah – April 20th
The first Cloverfield film didn't quite work for me. I think it would have made for a much richer film if the creature had only been seen in chunks, being largely obscured by the urban skyscrapers and had not gone full Godzilla. Whereas 2016's 10 Cloverfield Lane's final reveal felt like a needed resolution to Mary Elizabeth Winstead's character arc and a nice postscript to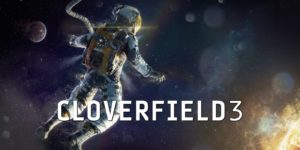 the truth of John Goodman's paranoia. 10 Cloverfield Lane singlehandedly made me reassess the first film and the universe as a whole. When I heard about the third film in the franchise, I became intrigued mainly by the cast list which includes David Oyelowo, Chris O' Dowd and Ziyi Zhang. It takes place in space? Okay. Science experiment gone incredibly wrong? Wonderful. None of that got me excited more than the casting and the potential for expanding the narrative of this universe that I have all of a sudden become highly invested in with the last film.
1. Halloween: Returns, The Predator, & Suspiria, dirs. David Gordon Green, Shane Black & Luca Guadagnino (respectively) – October 19th, August 3rd, TBA (respectively)
Yes, I know, this is a cheat, but hear me out. All three of these films represent some form of reboot or remake of some highly adored films and franchises. I've never had a problem with the idea of a remake, just the unfortunate trend of directors trying too hard to retread the beats of the original when they could give it a whole new vision and interpretation. It's a hard balance to hit which is why they seldom succeed. Each of these films, though, have significant pedigree behind them.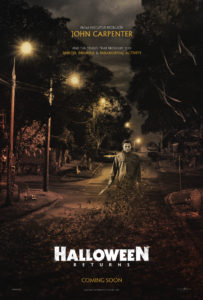 Carpenter has given his seal of approval for Green and Danny McBride's script on the new Halloween and is signed on as executive producer and, potentially, composer. In a largely bunk franchise of films, this film has a chance that giving Michael Myers new life.
The Predator has Shane Black at the helm instead of being in front of the camera like he was on the original film. Black is a director that I highly respect and has made a couple of off-kilter crime comedies, Kiss Kiss Bang Bang and The Nice Guys. I'm excited to see what he can do to reinvigorate a franchise that I have always adored, being a child of the 80s.
Finally, we have the director of 2017's Call Me By Your Name, Luca Guadagnino, taking one of my all time favorite horror films from Italian director Dario Argento. Normally this idea would have given me definite hesitation, but it seems that Guadignino wants it to be less remake and more homage. Here's hoping he's able to take risks with the story and the imagery to make it his own. Never has there been three remakes/reboots that have happened in a single year that I was this excited about. Here's hoping for the best.