End of the year lists spend so much time on film. Nothing wrong with that, but I spent a lot more time on my couch this year than in a theatre. So, I humbly present my take on the best of television this year.
[divider top="no"]
Honorable Mentions.
Justified – Fans thankfully got a thrilling and satisfying conclusion to perhaps the greatest modern western show ever.
Game of Thrones – I read the books, so it's increasingly hard to be objective with Game of Thrones. Yet this season delivered on its ambition, despite it's detraction.
Unbreakable Kimmy Schmidt – I cannot understate Tina Fey's comedic brilliance. This is a very odd show, but also very, very funny.
[divider top="no"]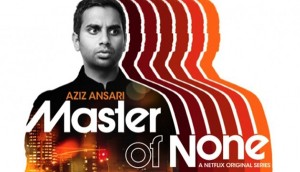 Aziz Ansari has his finger on the pulse of the culture right now, and he's the perfect man for the job. Master of None isn't perfect but it's refreshing. It doesn't get cynical when it has every right to. It's got a sure touch, a warm heart, but a truthful stance on life and love. Plus, it's really funny. It feels completely authentic and it's very worth a binge on Netflix.
[divider top="no"]
I thoroughly enjoyed Jessica Jones. It nearly aced all the points it was aiming for; the gum shoe idiosyncrasies, the noir-ish superhero vein, the thematic question of powers left uncontrolled. What's more, David Tennant as the Purple Man was a stroke of genius. Yet, the show sorely lacked in humor, taking itself a bit too seriously as it seemingly tried really hard to be great. Kristen Ritter was superb, if a little one noted. Nonetheless, this is another of many wins for Marvel this year, and I'm excited for the show's future.
[divider top="no"]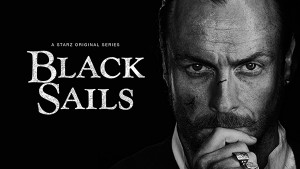 You could basically call this Game of Thrones for pirates, but it's far less complicated and usually a lot more fun. The first season was an intriguing pirate story with beautiful scenery and gritty swordfights. The second season, which aired at the beginning of the year, came along and blew it out of the water like a cannon on one of those giant 18th century gunships. It had some of the best character moments I saw this year, with heartbreaking results, all the while boasting the best pirate swashbuckling action ever to be on the small screen. I implore you to seek out this vastly underrated show.
[divider top="no"]
Hands down, this is the funniest show on TV right now. There are plenty of hilarious shows out there, and many on this list. But none deliver the laughs more purely or consistently than the nine-nine. Andy Samberg's Jake Peralta is the right amount of confidence and immaturity to mix with all of the well-rounded, quirky characters on the show. It's a smart comedy with a lot of stupidity. Watch this show.
[divider top="no"]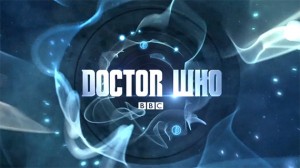 Last year, the Doctor would have been unfortunately far away from this list. One of my all time favorite shows seemed to be trending quickly downward. Season nine inhabited absolutely everything the show does well, and became one of the best in the series. The twelfth Doctor quickly shed his cavalier attitude from the previous season to fully embrace the eccentricities and kindness the Doctor is known for. His speech on war in "The Zygon Inversion" is a masterpiece of science fiction writing and an important indictment of the human spirit. I'm so relieved that Doctor Who is back.
[divider top="no"]
I'm happy to have so many brilliantly funny shows on this list. Silicon Valley is often ridiculous and crosses far over the line (in the best way possible), but at its heart it's a David vs Goliath story set in the often phony world of big tech conglomerates. The second season delivered everything the first season promised and more. I think it's one of HBO's best shows, not just currently, but ever.
[divider top="no"]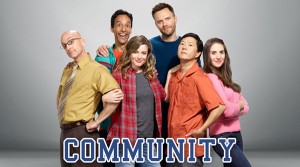 The smartest and most meta sitcom of all time got its proper send off as the final season aired on Yahoo! this year. Dean's virtual reality adventures, Chang's Karate Kid stage play, the RV trip, so many great moments are here. The finale "Emotional Consequences of Broadcast Television" is one of the most brilliant pieces of TV writing I've ever seen; razor sharp, painfully funny, and even a little self deprecating. How did this show always get so overlooked?
[divider top="no"]
It's easy to call this the successor to Jon Stewart after his exit from The Daily Show. This is definitely the news show that tells it like it is. But Last Week Tonight goes beyond The Daily Show, because it is somehow able to get more to the heart of the issues facing our culture. Perhaps it's the longer run time or the uncensored forum HBO provides, but John Oliver and his writing staff cut deep, very deep, mercilessly skewering anything they find trying to cover up the truth. His exposé on televangelism should be given whatever journalism awards they give out these days. We need this show more than we probably realize.
[divider top="no"]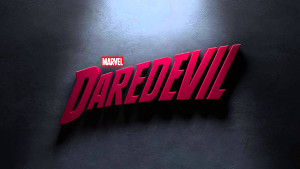 How do we deal with injustice in a just way? What happens when the lines of right and wrong become blurred? Is one life a worthy cost to pay for the lives of many? This is a superhero TV show asking these questions, folks. In the midst of captivating entertainment and action that will leave imprints in your couch cushion, these fully-realized, expertly-acted characters wrestle with essential struggles of the human heart. It's a victory not just in the superhero genre, but for television in general.
[divider top="no"]
The year 2015 was an exciting and important one for female characters in entertainment– perhaps the most important year yet. In film we had Furiosa from Mad Max: Fury Road, and Rey from Star Wars: The Force Awakens. In television, Jessica Jones played a vital role, but I would argue that the real triumph was Agent Peggy Carter.
The show dealt with male chauvinism head on by showing off the workplace relationship of the post war 1940s, warts and all. They further illustrated this by placing our hero directly in the shadow of Captain America, both a literal and figurative reality. Agent Carter was exciting, twisty, thrilling, and most importantly authentic in its nature. I was blown away by how stellar this show was, when it could easily have followed the contrived line of Agents of S.H.I.E.L.D. Those two shows are wholly incomparable, and in my estimation, no show this year was comparable to Agent Carter.
In summary, I'm no fan of Mad Men, I missed one or two other shows on most big name critic's lists, and Netflix and Marvel make the most appearances. But every show on this list was wholly entertaining, thrilling, and poignant. I can't recommend all of these shows enough.