This ongoing month-long series has run yearly since September 2016, when Star Trek first took over Redeeming Culture. It beamed over to Reel World Theology in September of 2018. Join us on our next voyage!
Trektember Season 5: New Life, New Civilizations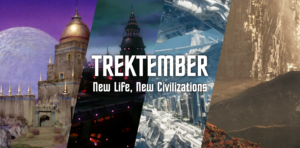 Also, be sure to check out our collaboration podcast between Reel World Theology and The Gospel According to Star Trek about Trektember!
Trektember Season 4: Deep Space Nine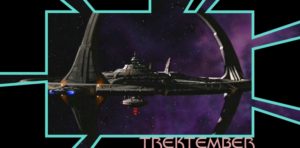 Trektember Season 3: Discovery and The Orville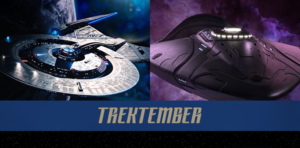 Trektember Season 2: The Next Generation


Come celebrate the thirtieth birthday of Star Trek: The Next Generation with us! Redeeming Culture has assembled the finest crew of culture redeemers from all over the internet to investigate the spiritual harmonies in this cornerstone of science fiction, and we're running one article every day, all month long. Check out all the articles below:
But wait, there's more! If you're interested in the history of The Next Generation, follow our series of excellent posts about the production (and the parables thereof) at Trek Backstory.
Also, be sure to check out our collaboration podcast between Reel World Theology and Redeeming Culture about the impact of TNG!
And finally, you might also be interested in Reel World Theology's "away missions:" The Tapestry of Star Trek: TNG. Written by Mark Wingerter, these investigate the nature of humanity through the Q story arc:
• • •
Trektember Season 1


For Star Trek's fiftieth birthday in 2016, we wrote up a brief article about each and every episode of Star Trek, The Original Series, Season 1 – from "Where No Man Has Gone Before" to "Operation: Annihilate!".  Preparing a binge watch?  Want to rewatch an old favorite?  Catch up here.
If you're hungry for more, make sure you come back next September for more Trektember!