We're no fool, we think you will love these new recommendations from our contributors. Taking the best of TV and movies from the top streaming services, we recommend them to you for your viewing enjoyment this weekend. Happy movie watching weekend everyone!
[divider top="no"]
via Josh Crabb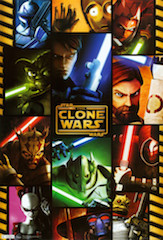 Star Wars: The Clone Wars (Netflix and StarWars.com) – If you have not seen this animated Star Wars TV show, created by George Lucas and Dave Filoni, now is the perfect time to start catching up. A TV show format always seemed like a better fit for the complicated and often boring political elements of the prequel movies. Using a serialized format, Lucas and Filoni explore different stories of the Jedi, the clone troopers, the Separatists, and the shadowy machinations of Chancellor Palpatine/Darth Sidious. It's all done in a fun, artistic, and compelling manner, it draws you into a world of detail and fantasy that feels like a hybrid of the best parts of the movies and the old EU novels.
With the conclusion of Season 2 of Star Wars Rebels, new characters from this TV show have reappeared and others have been hinted at, as well. Particularly with the re-introduction of *spoiler alert* the man formerly known as "Darth" Maul, voiced by the incredibly talented Sam Witwer, it would be worth your time to go to the Season 4 and 5 arcs of this show where Maul is found to be alive. Consumed with the objective of revenge on Obi-Wan Kenobi and to reassert his power as the most powerful being in the galaxy, those episodes are some of my favorite Star Wars moments ever.
[divider top="no"]
via The Film Avenger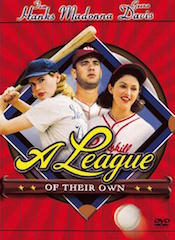 A League of Their Own (Netflix) – Films that take place during World War II always hold a special place in my heart, and this one is one of my favorites. Director Penny Marshall gives a lot of life and believability to the era, giving it all a nostalgic glow. There are many iconic and hilarious scenes ("There's no crying is baseball!"). The performances are great all around, especially Tom Hanks and Geena Davis. But like all great sports movies, it's about more than just the game. It's a celebration of the strength of women and what makes women unique in creation without being overly preachy or derogatory toward men.