Yes, we get the irony of an April 1st release date. Apparently, the good folks at Pure Flix did not get the memo. And while the news will certainly be dominated by the release of their sequel to the surprisingly successful God's Not Dead, there are some other intriguing movies making their way to theaters this weekend, including the much-anticipated release of Richard Linklater's new film, Everybody Wants Some!!. Check out our full preview and let us know what you are excited to see this weekend.
[divider top="no"]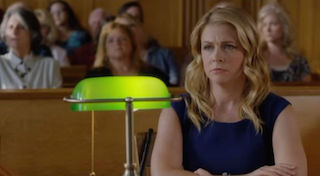 Easily going to dominate the box office and conversation this weekend, the release of a second movie about persecuted Christians in America's institutions sets it sites on public education and the court systems. Starring Melissa Joan Hart, Clarissa and Sabrina herself, the movie centers on her battle to speak about her faith in the public square. As a high school teacher, she gets embroiled in a battle over answering a simple question about Jesus in her classroom and goes to court to battle against the shadowy "they". We're not quite sure who "they" are–the courts? the atheists? the government? Skeletor?–but we do know they are out to get her and expel God forever. I actually wouldn't mind if it was Skeletor…
[divider top="no"]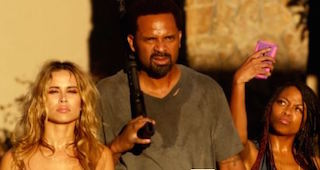 What looks to be a spoof on "The Purge" series of movies, it follows Carl Black (Mike Epps) and his family as they move from the projects of Chicago to the posh neighborhood of Beverly Hills. Once a small-time hustler, Carl has hit a big payout and moves him family into a mansion, only to find out they moved on the eve of a 12-hour "purge" where crime is legal. The premise looks interesting enough and also has a small part for Mike Tyson, who keeps turning up in movies. To be honest, once I watched the trailer, I liked this movie a bit more than I thought I would. Check it out and let us know what you think.
[divider top="no"]
Opening In Limited Release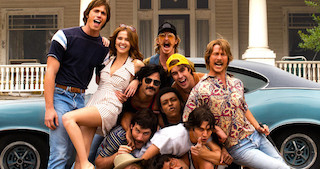 I've been gearing up for this movie for a long time. Ever since I saw Boyhood, I have been itching to get new Linklater. Now, going in a much different direction than Boyhood or the Before Sunset trilogy of movies, Linklater returns with a spiritual successor to his breakout hit, 1993's Dazed and Confused. Something often overlooked about Linklater his view towards empathy in his works. Linklater did so well with Dazed and Confused because of his nonjudgemental story treatment of adolescent mayhem and an empathetic tone towards growing up. His treatment of renowned bank robbers, The Newton Brothers, in 1998's The Newton Boys and convicted murderer Bernie Tiede in Bernie are likewise given an empathetic and even sympathetic tone. I would expect much of the same when addressing the formative and unsupervised years of college in Linklater's latest.
It is only opening in 19 theaters this week, but the hope is a successful take in a limited capacity will lead to a wider rollout in the next couple of weeks. With a filmmaker of Linklater's caliber, one can only hope.
[divider top="no"]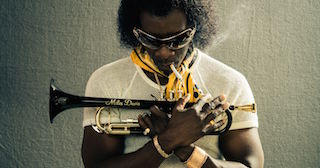 The long-awaited biopic starring Don Cheadle is finally coming out in a limited release. Questions surrounded this movie if it would ever see the light of day, but it seems Cheadle has prevailed in getting the movie distributed. Looking at the later life of legendary jazz musician Miles David, the movie centers around Davis' often tumultuous life and Cheadle pitched the movie to Davis' family and estate as a sort of "gangster-like" movie about the famous musician. It has been often criticized for its fictional elements, but it seems clear Cheadle has taken the biopic and given it a bit of an artistic and fictionalized twist. Really looking forward to being able to see this movie at some point, so if it is in your area it is definitely worth checking out.
[divider top="no"]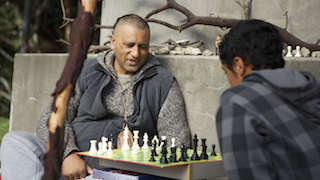 A feature from New Zealand that has been getting positive reviews, it is directed by New Zealander James Napier Robertson and has actually been in the festival film circuit since 2014. IT debuted at the Toronto International Film Festival in that year and has also won Best Film at the Seattle International Film Festival, San Fransisco International Film Festival, and Rotterdam International Film Festival. It finally secured a US release based on its accolades, but most of us will likely see it on VOD or iTunes.
Based on the real-life story of Genesis Potini, a brilliant chess player suffering from bipolar disorder, the movie centers on Genesis' struggle and overcoming his disorder to pass on his knowledge of chess to the next generation. Check this one out if you get the opportunity!