Love is in the air. In honor of the fast-approaching Valentine's Day, our contributors have banded together to offer you three new recommendations they truly love. Make sure to settle in with those you love this weekend and enjoy a movie from the comfort of your own home.
[divider top="no"]
via Mark Wingerter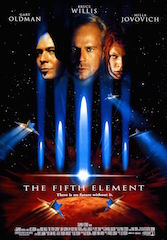 The Fifth Element (Amazon Prime)– Pretty much everybody is a fan of some sort of sci-fi these days. It's a broad category, to be sure, and a pretty popular one at the moment. But if you haven't seen The Fifth Element, then you haven't seen the epitome of what sci-fi really can be. If you have seen it, watch it again. Funny, odd, action packed, and fully realized, it's an incredibly entertaining and immersive popcorn movie. Mad genius Luc Besson really takes you for a ride.
[divider top="no"]
via JR Forasteros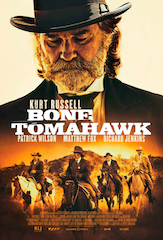 Bone Tomahawk (Amazon Prime) – Typically a mash-up combines unlikely pairings for fun if not always stellar results (like Yeezer – Kanye and Wheezer). Bone Tomahawk is something else. It's a Western and a Horror film. Not a Western/Horror. It never quits being a Western. And it never stops being a horror film. Somehow it does both, fully, the whole time. The cast is stellar – especially Kurt Russell and Patrick Wilson. Somehow this film was straight-to-VOD, which is a shame because it's absolutely riveting the whole time. If you're wondering why I haven't said anything about the plot, it's because you really just need to see this movie. It will stick with you for days.
[divider top="no"]
via Blaine Grimes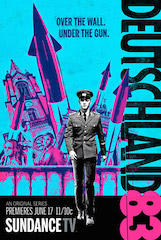 Deutschland 83 (Hulu) – Fans of introspective spy dramas in the vein of John le Carré know that BBC's controversial London Spy is in the spotlight right now, but 2015's Deutschland 83 is not to be missed. Replete with political intrigue, well-drawn characters, and suspense, the limited-run series—one of the first German-language show to be aired on U.S. networks— is set in 1983 and follows a young East German man who is recruited by the Statsi and tasked with infiltrating the upper echelons of the West German military.
Given the genre and setting, Deutschland 83 is downright playful when it's not making grip the arms of your sofa: Its compositions tend to eschew the shadows so often associated with noir and Cold War fiction; the score, moreover, is thoroughly eighties. In short, you should stream it this weekend.
[divider top="no"]