Merry Christmas everybody! We're in the giving spirit today, and so we're calling on two very wise men and one very wise woman to bring gifts of streaming recommendations. So snuggle up by the fire, fill your mug with assorted Christmas cheer, and enjoy a movie on us!
[divider top="no"]
via The Film Avenger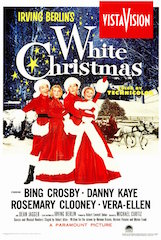 White Christmas (Netflix) – I must admit that I was indifferent to this movie the first time I saw it, but I have since come to appreciate it more with each repeat viewing. It's a wonderful, feel-good movie with great musical numbers and performances from the four leads (Bing Crosby, Danny Kaye, Rosemary Clooney and Vera-Ellen). The dialogue is rapid-fire (the style of the era), and wonderful to listen to. The costuming and set design are beautiful. And it doesn't quite feel like Christmastime until I hear Bing Crosby sing the title song.
[divider top="no"]
via JR Forasteros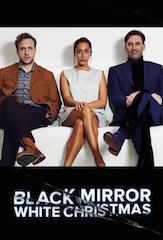 Black Mirror: White Christmas (Netflix) – We in the US of A haven't been so impatient for a Christmas gift since we were kids. And in true Christmas spirit, Netflix is giving us the highly-anticipated Black Mirror Christmas special on Christmas Day. I describe Black Mirror as "Twilight Zone about technology". I have no idea what to expect from "Black Mirror: White Christmas", but rest assured it's going to be disturbing, challenging and expertly crafted. Now if I can just figure out how to get the TV under our tree, Christmas morning will be just like when I was a kid!
[divider top="no"]
via Alexis Johnson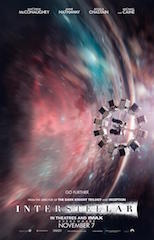 Interstellar (Amazon Prime) – What happens to the world when mankind only looks down and never up? What happens when a man becomes so preoccupied with the problems of today that he forgets the dreams and possibilities of tomorrow? This is the dramatic question explored in Christopher Nolan's ninth feature film, Interstellar. I am a lover of Nolan's films across the board, but this was the first of them that had both his signature mind-bending realities and a truly moving emotional core. Though the film's science-fiction aspects are fresh and breathtaking, it's the parent/child relationship that is the beating heart of the story. I think it's best to view this film with little-to-no summarization of the story as it will make the twists and exhilarating set pieces even more wonderful to behold. Hans Zimmer's unique and thoroughly mesmerizing score intensifies the scenes further. You'll no longer be able to experience its full glory on the big screen, but being able to stream it is still pretty awesome.