The last month of December is not a time to wind down, but a time to ramp up your streaming movie watching! It's cold, it's possibly snowy, and you need a nice warm place to stay cozy and watch some fantastic recommendations from our fabulous contributors. So grab some eggnog, yuletide–whatever that is–and the popcorn and have a happy movie watching weekend!
[divider top="no"]
via Blaine Grimes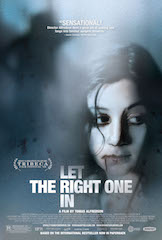 Let the Right One In (Netflix)  – Adapted from a novel of the same name, Tomas Alfredson's Swedish tale of a young, shy boy who develops an unlikely friendship with his new neighbor, only to find out that she is a vampire, is a profoundly moving exploration of the possibility and nature of love that is brought home by cinematographer Hoyte van Hoytema's pallid and snowy color palette, which is indicative of the film's subtly bone-chilling subtext, as well as Alfredson's dispassionate use of the camera.  If you're planning on watching a vampire romance, you can safely skip Twilight in favor of this genre-bending horror film.
[divider top="no"]
via The Film Avenger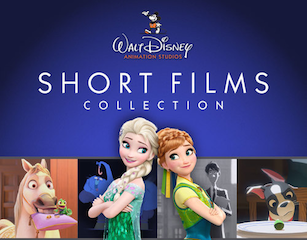 Walt Disney Animation Studios Short Films Collection (Netflix) – When Walt Disney established his studio over 90 years ago, he used animated shorts as a laboratory to experiment with different storytelling techniques (color, sound, picture depth, human animation, etc.). These techniques would eventually make their way into the feature films. That tradition still carries on to this day, as shown in this eclectic collection of contemporary short films. My personal favorites in this collection are Paperman and The Little Matchgirl – two films that both experiment with and celebrate what animation can do in terms of mood, storytelling, and pathos. There are also hilarious send-ups to Disney's golden age of animation like How to Hook Up Your Home Theater (a new Goofy "how-to" short) and Get a Horse! (featuring Walt Disney himself as the voice of Mickey Mouse, via archival recordings).
[divider top="no"]
via Alexis Johnson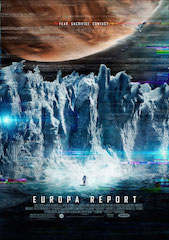 Europa Report (Netflix) – If you think it's cold and frozen where you are right now, try venturing to Europa! Though I'm not always fond of the whole "found footage" thing, Europa Report is a unique exception. It was created with a modest budget, and no recognizable actors to distract from the film's organic and realistic feel. The found footage reveals the ship's video log of the first crewed mission to Jupiter's icy moon, Europa. Even after losing contact with Earth and facing technical catastrophe, the crew bravely ventures onward in the name of science. The science in this film is pretty good actually, what makes it really worth watching is the subtle message of encouraging discovery simply for discovery's sake and the willingness to die in the name of it. Though it's a little dry in the storytelling arena, it's a unique science-fiction experience. Additionally, by streaming it you'll be supporting the realm of independently created content. Always a plus!
[divider top="no"]