It's finally happened everyone, it's December! The last month of 2015 promises to be cinematic history with the opening of Star Wars: The Force Awakens, as well as The Revenant and The Hateful Eight! December is about to get very crowded, but before the watershed comes, we must dabble other new movies. This weekend promises to be extremely interesting with a horror movie about the anti-Santa, a Shakespeare play given a gritty reboot, and an intriguing limited release about two legendary film directors. Check out the list and let us know what you are excited to see this weekend!
[divider top="no"]
Opening In Wide Release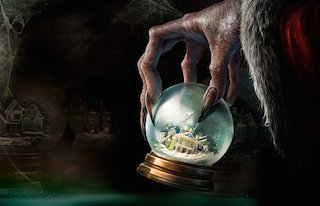 If you have been to the movies as of late, it is almost a certainty your eyeballs have been basted with the drippings of this turkey. When I saw this trailer before The Martian with a couple friends, they thought it was incredibly entertaining in the most stupid and ridiculous way. While the premise has some intrigue, it follows the same tired formula of horror movie makers of picking the release month and making a movie fit a holiday/situation/anniversary. The only way this movie can be enjoyed is either to watch it ironically or if you are a big fan of modern horror; either way, you are probably watching this one ironically.
[divider top="no"]
Opening In Limited Release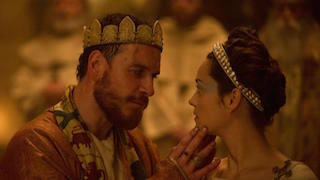 With 98% confidence, I can say we have all read Shakespeare's Macbeth. A classic of English literature, it is ingrained deeply in generations of bookworms, English majors, theater types, and all sorts in-between. Orson Welles famously brought a play adaptation to the silver screen in 1948 and it was mostly successful. However, the play could never be described as blockbuster material, but this latest adaptation looks to be about as close as we will ever get to seeing an action-packed, blockbuster Shakespeare play. The trailer looks dark, grimy, and befitting of its 11th century Scotland setting and macabre material. Michael Fassbender looks fierce and bedraggled as the eponymous King, and Marion Cottilard is regal, yet conniving as the lovely Lady Macbeth. I am majorly stoked to see this movie; in fact, I am seeing it with my English Major sister in a couple weeks! Make sure to check this one out and I envy those of you in major markets for the limited release.
[divider top="no"]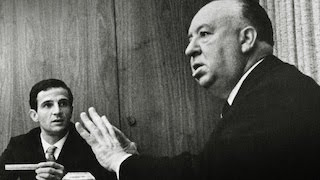 Two fascinating and brilliant film directors collide in a documentary where modern filmmakers talk about the book one legendary director wrote about the other's work. In 1966, Francois Truffaut wrote the influential book, "Cinema According to Hitchcock". An in-depth look at the films of Hitchcock, the French New Wave director Truffaut was heavily influenced by the great American director in his own films and shared his insights for up-and-coming generations of movie directors. The movie is these newer generations discussing the book and the films of Truffaut and Hitchcock. It interviews filmmakers like Wes Anderson, Olivier Assayas, Richard Linklater, Martin Scorsese, David Fincher, Kiyoshi Kurosawa, and others. It is opening in a small release, but hopefully it will become more widespread, since I want to see this. If you do get a chance to see it, let us know what you thought!