July is already in its second weekend and full of the usual fare: picnics, vacations, camping, beaches, and huddling inside watching TV and movies on your computer! Our contributors are excited to add a trio of new favorites to your queue and make this weekend worth staying indoors!
[divider top="no"]
via Alexis Johnson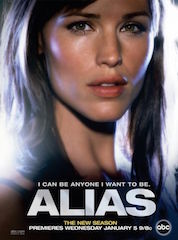 Alias (Netflix) – 
Alias
is probably my favorite series of all time if I was forced to choose! One of J.J. Abrams first and greatest. I started watching this again with my husband over the weekend, and even though season one is 15 years old (yikes!) with its late 90s alternative tunes and first gen cell phones, it doesn't feel dated in relevance or theme.
Alias is the story of Sydney Bristow (Jennifer Garner) a young and skilled spy who finds herself working for the very enemy she thought she was fighting against. She becomes a double agent for the CIA along with her estranged father Jack Bristow (Victor Garber) and the games begin. People talk about strong females leads in current films or shows like they are some new and fresh idea, but Sydney Bristow was setting that bar over a decade ago and she still reigns. Jennifer garner does all her own stunts in the show and she will blow your mind, by far her best character and performance.
In Abrams' style of programs with a long-term narrative and mystery arching over the episodic stories, you will be hooked. Thankfully the show is easy to digest. It's 5 seasons long and the last season is only 13 episodes. The writing is solid, Bradley Cooper is young and dorky, and Jack Bristow may be my favorite father character in all of fiction. Follow Sydney down the rabbit hole and I guarantee you won't be able to stop.
[divider top="no"]
via Mikey Fissel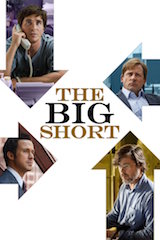 The Big Short (Netflix) – I want to say this was one of the more underrated films that came out last year, but it was nominated for a couple Academy Awards so obviously someone was watching. Even so, it didn't have an incredibly long run in theaters and snuck in a wide release at the same time most other award contenders were coming out. This creative and humorous look at the housing bubble collapse will inform and engage… and then you'll realize that it actually happened and you may get a little depressed– or at least feel bad for laughing.
[divider top="no"]
via The Film Avenger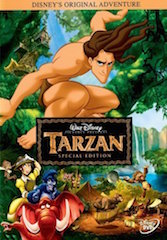 Tarzan (Netflix) – There have been many film versions of Edgar Rice Burroughs' seminal Lord of the Apes. In fact, the newest version of the tale just came out on July 1. My favorite will probably always be the Walt Disney Animation Studios version, released in 1999. This film is one of the most underrated features in the Disney canon. The songs by Phil Collins are great (with the exception of "Trashin' the Camp" – could do without that). The voice acting is incredible, particularly Minnie Driver as Jane (her awkwardness is hilarious and endearing). However, the strongest aspects are the visuals and the animation. Master animator Glen Keane is the mind behind Tarzan, and he has the ape-man "surf" through the trees and vines. Such an inventive bit of animation and it astonishes me every time I see it. Keane's skilled draftsmanship is married perfectly with the "Deep Canvas" technology – giving actual depth to the hand-crafted artwork. It was a revelation when the film was released, and it still holds up today.