A new month brings a whole new chance to start your movie watching anew. Check out our recommendations from our wonderful contributors to jump to the front of your queue and have a happy movie watching weekend!
[divider top="no"]
via Josh Crabb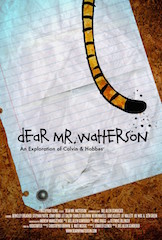 Dear, Mr. Watterson (Netflix) – When I was in elementary school, I was a huge fan of comic strips, like most kids from my generation, and I loved to draw. My childhood friend Mark–who would be my best man in my wedding–loved to draw as much as I did and we used to draw comic books and comic strips together. One of my favorite strips to trace and use as a framework was Calvin & Hobbes by Bill Watterson.
A household name ni my generation, Dear, Mr. Watterson is a documentary by Joel Allen Schumacher, who actually grew up in Appleton, the city currently call home. He explores the art and significance of Watterson's Calvin & Hobbes. From his principled stance on merchandising to his massive impact on the current generation of comic strip artists, Schumacher talks to fans, historians, artists, and critics to unfold Watterson's genius. It's a fun and interesting documentary for anyone interested in art or popular culture, but it's a nostalgic love letter for every kid who grew up on this beautiful, smart, funny, and poignant comic strip.
[divider top="no"]
via The Film avenger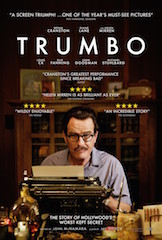 Trumbo (Amazon Prime) – Bryan Cranston delivers a wonderful performance in this film as Dalton Trumbo – one of the best screenwriters who ever lived. What makesTrumbo particularly interesting is the thematic question posed to the viewer about what "free speech" means. While I vehemently disagree with Trumbo's politics (and the film's sugar-coating of the horrors and idiocy of communism), what happened to him was not right in any sense. The film paints a very fair picture of the man and his plight against the Hollywood blacklist, which sadly included incarceration – all for thinking a certain way. A good lesson in tolerance.
[divider top="no"]
via Gene Gosewehr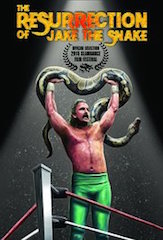 The Resurrection of Jake the Snake (Netflix) – I watched a YouTube video maybe two years ago of a veteran, struggling mightily with physical injuries from his time in service, tracking his progress under the DDP Yoga program. It was very impressive. When I learned of this documentary and that Jake Roberts was using Diamond Dallas Page's program also, it had me excited to see his transformation. This documentary doesn't sugar coat anything. We see Jake at his lowest, and we repeatedly see him falling back into destructive habits. But through it, he experiences reconnection with his family, camaraderie with other retired wrestlers, and a deep brotherly love between Jake and DDP.  If your childhood consisted of watching lots of wrestling in the 80's and 90's, you will love and appreciate this show.
[divider top="no"]