Surprisingly, there are a number of larger films opening this weekend. I guess it makes sense because it's Summer, but with so much in theaters already, is there room for a few new blockbuster-type films? I guess we'll see!
[divider top="no"]
OPENING IN WIDE RELEASE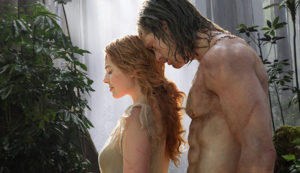 Since we're apparently in the mood for stories about boys growing up in the jungle this year, we get The Legend of Tarzan. I am not entirely sure what the audience reaction will be to this remake, but, if the cast can be trusted (Alexander Skarsgard, Christoph Waltz, Margot Robbie, Samuel L Jackson, Djimon Hounsou), then this should at least be worth the price of admission. Director David Yates had some success with many of the later Harry Potter films and hopes to be able to make something of the screenplay by Adam Cozad (Jack Ryan: Shadow Recruit) and Craig Brewer (Black Snake Moan). Will this adaptation come together? I guess we'll find out this weekend.
[divider top="no"]
Our yearly Steven Spielberg film usually garners more excitement– especially when combined with a beloved children's tale. In this case the results look to have that Spielberg wonder but maybe (like a number of his recent films) not truly ascend to some of his greatest works. Either way, watching Mark Rylance and Jemaine Clement as giants should make for some cinematic fun. The early reviews have this as a 'fresh' offering, though no one is breaking down the door to sing its praises. Is there enough there to make this one a classic for kids– or will it be forgotten?
[divider top="no"]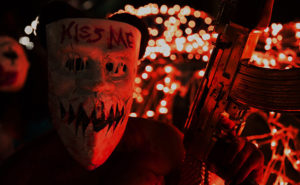 Let's be real: The Purge series has one of the coolest, most complex, and huge premises in all of cinema. Because of this, it's hard to fathom how little has been done with it. The first Purge film was a waste of that premise while the second installment tried to expand and explore the world that brings us such incredibly morally dubious characters. With Election Year (timely, right?) we may finally get to pull the narrative back to 30,000 feet and see how all the pieces move together. With no exceptional star power attached to the film, we're hoping that one of the most insane ideas in film is enough to make this worth the time invested.
[divider top="no"]
OPENING IN LIMITED RELEASE
I have seen and heard very little about this offering, but, much like The Legend of Tarzan, if you go by the talent attached (Ewan McGregor, Damian Lewis, Stellan Skarsgård, Naomie Harris, Mark Gattis) then we may be in for a treat. Currently receiving positive reviews from early screenings, Our Kind of Traitor looks to be a thriller centered around a couple who find themselves in the wrong place at the wrong time with international implications. If thrillers are your bag, then this may scratch an itch for you.