Memorial Day gives you an extra day this weekend to enjoy some streaming recommendations from our contributors. Enjoy the extra day off and please take some time to remember those who have served and given their life for our country. And if you happen to be a military veteran, Reel World Theology thanks you for your dedication, sacrifice, and love of our country and its citizens! Also, have a happy movie watching weekend!
[divider top="no"]
via Griffin Kale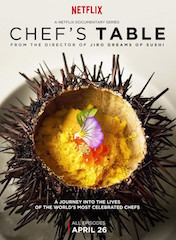 Chef's Table: Season 2 (Netflix) – Planet Earth for foodies. Watch this, or risk missing out on one of the most beautiful displays of food culture ever.
Releasing this weekend on Netflix, the first series was a whos who of top chefs in the world, and Season 2 follows suit quite nicely. This is not a cooking show, so much as a documentary look at the work, style and art of some of the best chefs working today. I greatly recommend every episode from the previous season, which looked at guys like Magnus Nilsson, Massimo Bottura, and Francis Mallmann, and with the first episode of this season being Chicago's finest Grant Achatz, there is no doubt about how interesting the new series will be. If you've never been interested in food culture, or if you have the deepest love for it, this show is meant to take a deep dive into what a chef's life could look like if given the chance to explore and challenge the boundaries of the culinary world.
[divider top="no"]
via Gene Gosewehr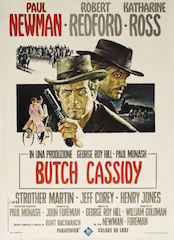 Butch Cassidy and the Sundance Kid (Netflix): Never have two murderous criminals been so endearing and likable. This is one of the more entertaining westerns I've watched. Newman and Redford pair great together and Redford excels as an intimidating gunman without being over-the-top brooding as some in this genre force their gunmen to be. The musical interludes to move the story along would normally bother me in an already long movie, but they aided the tone of the film quite nicely and were audibly and visually pleasing enough to keep me engaged.
[divider top="no"]
via The Film Avenger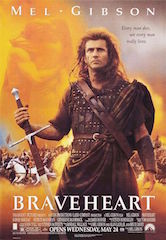 Braveheart (Hulu) – This film changed the way epic war films were made. Its sweeping vistas harken back to older epics like Ben-Hur. But the evolution of film technique has created a much more visceral and realistic look at the carnage of ancient battles. Director and star Mel Gibson are a tour de force – one of the best performances of his career. The story itself is what makes this movie great – a look at the cost of freedom, and what is really worth fighting for.