After a fantastic slate of reviews looking back at all things X-Men during our #XMenWeek, the time has come to turn our attention to the new X-Men movie. While it is not the only movie coming out, it is clearly one of the bigger releases, and the biggest release for 20th Century Fox, of the young summer season and has the distinction of coming out on Memorial Day weekend. This weekend can be hit or miss as far as box office numbers, but X-Men: Apocalypse's predecessor, Days of Future Past, did relatively well in 2014 on Memorial Day weekend. It will be interesting to see if Disney's live-action release, Alice Through The Looking Glass, cuts out a significant chunk of Fox's haul. Check out our full preview, which has some very interesting limited releases, and let us know what you are excited to see!
[divider top="no"]
Opening In Wide Release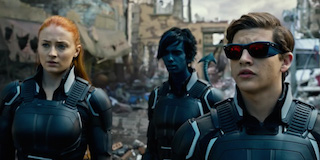 We've really hyped up this movie all week long and set ourselves up for a lot of discussions afterward. By now you are all well aware the movie is coming out but are you sufficiently excited? Probably not, considering the trailers were not all that good. However, Oscar Isaac as a bad guy is a major awesome point and the potential for bringing back A-list X-Men like Storm, Cyclops, Nightcrawler, and Rogue is very exciting! While it remains to be seen if the movie can even approach the hype, the BIble-laden imagery, and spiritual themes could prove to be interesting fodder for conversation. Seems like a movie that is right up our alley! Check it out this weekend and prepare for a review as well as an upcoming podcast.
[divider top="no"]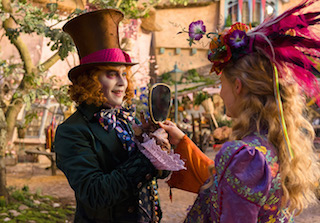 2010's live-action Alice in Wonderland was received with middling reviews. Most people thought it looked okay, but it was so CGI-laden it lacked the normal whimsy, pathos, and humanity Tim Burton brings to even his craziest films. CGI might look great but it can't make up for the grossness of Beetlejuice or the sheer melancholy terror of Edward Scissorhands.
So it seems silly to have another movie, right? Well, against better judgment, even after Tim Burton wouldn't return to direct, Disney has churned out a sequel six years later. And it is doing much, much worse. Early critical consensus is on par with last year's Pan, and the movie seems destined to be unseen and quickly scuttled off into the bargain bin with the aforementioned Pan, The Lone Ranger, John Carter–both of which are unfair to fairly decent movies, in my opinion–and The Odd Life of Timothy Green. My suggestion would be not to waste your time on this one. Go watch the original animated classic again. Or any Tim Burton movie.
[divider top="no"]
Opening In Limited Release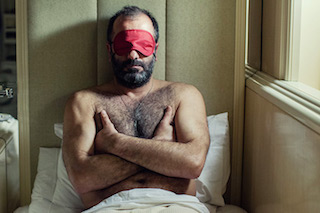 Having co-produced multiple films considered a part of the "Greek New Wave", including Dogtooth, Alps, Kinetta, and also co-directing Attenberg, Tsangari is on the forefront of Greece's burgeoning film scene. She returns to the director's chair for a movie already considered great. It won "Best Film" at the London Film Festival in 2015 and also was heralded by Indiewire and Village Voice as the Best Undistributed Film of 2015.
Centering on six men on a fishing trip in the Aegean Sea, the movie is a character study of male antagonism and competitiveness as they vie to one-up another in a series of games. The ultimate prize is to determine the best man and claim the victory ring: the Chevalier. As with most Greek New Wave movie, It sounds and looks incredibly odd and provocative. Also, it's thematic elements get at some of Greece's deeper societal problems, which are legion, and can speak to some of the current issues plaguing US politics and culture. If you can see it in your city, get out and see this one and help it get out to a wider audience!
[divider top="no"]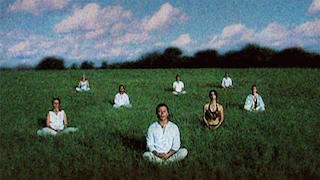 This movie barely missed my cut for the Top 5 Indie Releases of 2015, which Chevalier did make. Debuting at Sundance in January of this year, the new documentary by Will Allen is an in-depth, behind-the-scenes look at a West Hollywood cult during the 80's. Just like some other Sundance films, reactions to the movie's debut were polemic. Some were wowed by its inside look at shocking moments from its charismatic leader. Others were disgusted by its sensationalistic mindset and have accused the film of being insanely biased and unprofessional. Sounds exactly like a lot of the critical reaction to a documentary that hit close to home for me as an NE Wisconsin resident, Netflix's Making of a Murderer. While the movie is opening in limited release, make sure to check it out if it comes to your city. While you may hate it or love it, this movie will be worth the risk.