Happy Friday everyone! In the spirit of another great weekend, our contributors are giving you a pair of new streaming recommendations to fill up your queues and help you avoid watching something terrible. If you have already gone out to the theaters and just need to stay home, then you are all set. Enjoy our contributors' picks and have a happy movie watching weekend!
[divider top="no"]
via Gene Gosewehr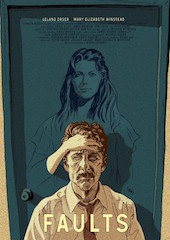 Faults (Netflix) – This is very interesting look into mind control and cults. Mary Elizabeth Winstead (Claire) excels in this largely single location film in which she is the focus of an effort of cult rescue. Leland Orser (Ansel), one of those actors who everyone knows the face but the name or other roles are hard to place, also does well carrying the bulk of the screen time and being our surrogate by which we examine Claire's mental state. When the focus is on Claire and Ansel's interactions, it's quite solid. The back and forth, the playing against one another, the protective nature of Orser and the mystery of what is actually going on with Claire; all these things work together to give some interesting dialogue and compelling plot points. Don't be shocked if you're able to predict the ending without much difficulty. There are a few things especially in the second act that tip the hand of the film a little heavily. Despite that, it's a good movie and an interesting watch.
[divider top="no"]
via The Film Avenger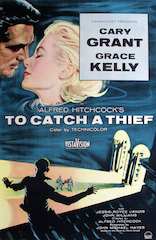 To Catch a Thief (Netflix) – One of Alfred Hitchcock's lesser-known films, but still a great one. Cary Grant and Grace Kelly (in her final collaboration with Hitch) light up the screen with the sexual tension and undeniable chemistry between the two. That first kiss between them is one of those scenes where there is so much unsaid that it's sheer brilliance. It makes me miss the days where genuinely sexy scenes did not require nudity. The picturesque vistas of the French Riviera and Edith Head's exquisite costumes give all the shots an exotic look and feel.
[divider top="no"]