This weekend proves to be a glut of new movies, most of which are festival darlings releasing on the same weekend as the Cannes Film Festival is in full swing. Since there is so much ground to cover, let's get right to it with what is opening widely and the bevy of limited releases.
[divider top="no"]
Opening In Wide Release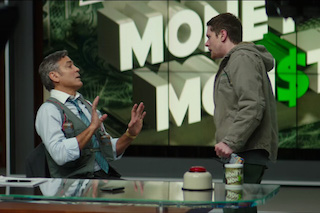 Debuting today at the Cannes Film Festival in the Out of Competition category, the movie is directed by Jodie Foster and stars George Clooney, Julia Roberts, and Jack O'Connell. Clooney plays financial TV host Lee Gates and Julia Roberts plays the producer of his famous TV show. When an irate investor, played by Jack O'Connell, loses everything and blames Clooney's Gates, he invades the studio and holds both Lee and Patty hostage. The movie is a crime thriller as Patty and Lee work against time to uncover a conspiracy and appease the man who wants answers and has nothing to lose. It looks like it could potentially be a very good movie, and any movie with Clooney in it is at least worth a look. Foster is also starting to establish herself as a director in Hollywood, having directed two episodes of Orange is the New Black, and I am interested in anything that has such a high-profile woman in the director's chair. This is opening everywhere, so make sure to check it out!
[divider top="no"]
Synopsis of this new horror movie from Greg McLean and starring Kevin Bacon are surprisingly sparse. All we know about this film, even from the trailer, is a family goes to the Grand Canyon and brings back an evil spirit that torments their household. They work together to unravel the mysterious origins of the evil spirit and aim to fight back with their lives at stake.
Produced by those responsible for The Purge and Insidious, anyone who has loved those movies will find this one to fit nicely alongside them. I've always been a bit skeptical on horror movies, as they often fall well short, but if you love these movies, make sure to check it out!
[divider top="no"]
Opening In Limited Release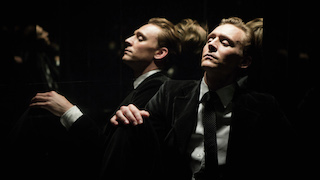 Taken directly from my Top 5 Indie Releases of May 2016, I have already seen the movie but want to make sure only to entice, not color your opinion of the movie.
"The movie is based on the dark, comedic novel by J.G. Ballard about a tower block designed and built by an ambitious, yet mercurial architect, Royal (Jeremy Irons). A new resident, physiologist Dr. Laing (Tom Hiddleston), tells the story of the group of residents in the building as life begins to unravel in a spiral of violence, debauchery, and class warfare. Director Ben Wheatley takes Ballard's material and makes his own to create his own riff on the tale reminiscent of other class anxiety movies like Metropolis, Brazil, and the movies of Luis Bunuel. The movie employs much of the same unsettling imagery utilized in these films, but other secondary characters like Luke Evan's Wilder and James Purefoy's Pangbourne embody the fears and resentments of the lower class and upper class. As the narrative sets in motion, the movie becomes unhinged and spirals into more chaotic vignettes of the residents of the building succumbing to their fears and embracing a primal, Darwinian mentality as they fight for their seeming survival. Hiddleston is charmingly aloof for most of the film, Evans is psychotically wonderful, and both Sienna Miller as Laing's upstairs neighbor and Elisabeth Moss as Wilder's wife are grounded performances amidst the anarchy."
[divider top="no"]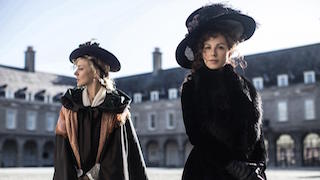 Based on Jane Austen's novella Lady Susan, it takes place in the 1790s and centers on the widow Lady Susan Vernon. She visits her in-laws' estate to retreat from rumors of her relationships among the societal circles she frequents. When she arrives, to put to bed those rumors, she seeks a husband for herself and also for her daughter, Frederica. Starring Kate Beckinsale as Lady Susan Vernon, this movie has been getting incredibly positive reviews and has even been getting praise as the best Jane Austen adaptation ever. I had heard almost nothing about this movie, but it's positive early reviews and a Jane Austen tale not often adapted to the big screen, it is worth checking out.
[divider top="no"]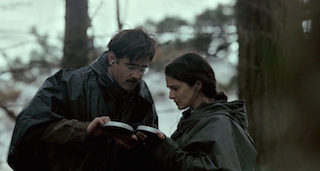 Having caught up on Yorgos Lanthimos' two previous major feature film releases, I am both excited and terrified for what Lanthimos has done for his highly touted, multiple awards winning film. Pulling, once again, from my Top 5 Indie Releases of May of 2015:
"Utilizing his first non-Greek cast, it stars Colin Farrell, Rachel Weisz, and Jessica Barden in a dark comedy taking square aim at the institution of marriage and dating culture. While he also utilizes some of his Greek stars in smaller roles, Lanthimos has made a name for himself by pushing the bounds of sex and family on-screen, The Lobster pokes fun and exposes holes in what has always been taken for granted in modern society and especially Western, Christian society. This is sure to be funny, awkward, uncomfortable, and poignant from the Greek filmmaker."
Many filmmakers and critics have been praising this film and is going to be well worth your time. Check it out if you have the fortune of it being in your area this weekend!
[divider top="no"]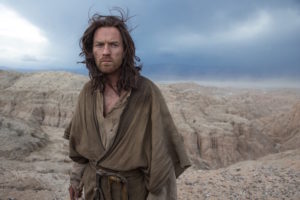 As pulled straight from my Top 5 on the most anticipated indie movies from this month, I'm really excited about this one.
"An imagined story of what took place during Jesus' desert wanderings for forty days and forty nights. McGregor plays a Jesus who doesn't fit the bill of what we assume an on-screen Jesus has looked like. He is a human Jesus that apparently enjoys a good fart joke, connects with human people in a deep way, but also is divine in his ability to bless and care for people and also challenge us in unexpected ways. Early returns are that the movie is respectful of who Jesus is, but also explores a not-often-explored area of his life; the time before he starts his public ministry."
If I had not heard from multiple fellow critics and reviewers this movie is spectacular, then I don't think I would be anticipating this movie so much. Since it probably will take awhile to roll out to lesser markets, I won't see it for awhile. You, major metro person, might be able to, so go see it!
[divider top="no"]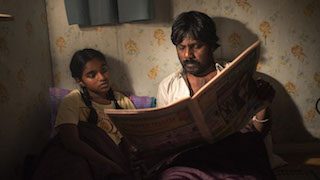 The 2015 winner of the Palmes D'Or at Cannes, Jacques Audiard's film has a fitting release date in the US as the 2016 Cannes Film Festival kicked off in France yesterday. The story is about a Sri Lankan Tamil warrior, Dheepan, who flees from Sri Lanka towards the end of their Civil War to Paris in search of a new start. He brings along two strangers, a woman and a little girl, to pass them off as his family and ensure he is able to claim asylum in Europe. However, after arriving and starting a new life, he must confront his violent past as the caretaker of a run-down apartment block. For those of you familiar with Audiard's Rust and Bone, this movie has been reviewed as a much better, more human story than Audiard's other Palmes D'Or nominated film. Definitely worth your time to see in a local art house theater.
[divider top="no"]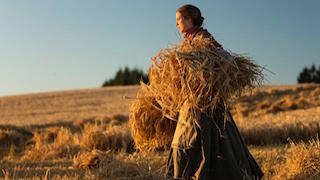 David Ehrlich, writing for Indiewire, said this about Terence Davies' Sunset Song:
"'Sunset Song' is more likely to evoke awe than any one particular emotion; it accumulates an immensely tender beauty that fills up your heart like water rising in a well during a rainstorm."
The mood and cinematography of this film have influences and similarities to the works of both Terrence Malick and Yasijiro Ozu. The movie is based on and sticks closely to the 1932 novel by Lewis Gassic Gibbon. It is a coming-of-age story of a young Scottish girl in the early 1900s and the many phases of life she endures. It captures the truth that as we age and go through seasons of life, we seemingly live many lives of very different people. It looks beautiful, sad, and transformative. Ehrlich went so far as to put it on alert as a masterpiece in promoting his review of the film. Check this one out if it manages to make it to your area!