For those of you who already saw Captain America: Civil War five hundred times, you might need something a little different for you movie-watching weekend. Our contributors give you three options and leave it to you to have your own civil war over what to see. Enjoy their picks and have a happy movie watching weekend, everyone!
[divider top="no"]
via Mark Wingerter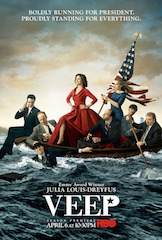 Veep (Amazon Prime) – HBO is more known for its gritty, vivid dramas, but it does really well in the comedy genre as well. Veep is full of funny, awkward, enjoyable characters. It casually lampoons the political world but without the added weight of having an agenda. It's just having fun in the political setting. Perfect viewing for the election season.
[divider top="no"]
via Josh Crabb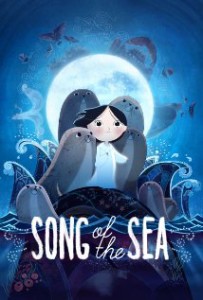 Song of the Sea (Amazon Prime) – From the creative minds who made The Secret of Kells, Tomm Moore and Cartoon Saloon, the 2014 Oscar-nominated animated movie, Song of the Sea, is now available on Amazon Prime. When the movie first came out on DVD, I wrote a review praising the film in a year of great animated films.
"Emotionally affecting and visually blissful, Song of the Sea is an artfully painted narrative with a heart-warming message illuminated with understanding and empathy. It's opening message is , "the world is more filled with weeping than you can understand," but wants us to know that addressing our pain and the sorrow can open ourselves up to love and healing. A great message for adults but communicated at a level a child can enjoy, this movie will leave you hugging those you love and fondly remembering those you have lost."
If you have not seen this movie, I suggest you see it and you bring a box of Kleenex. If you see it with your kids, hold them immensely tight. Either way, prepare for it to get a little dusty.
[divider top="no"]
via The Film Avenger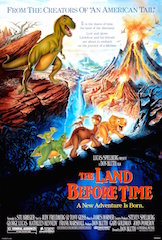 The Land Before Time (Netflix) – I recently re-watched this film after a gap of at least two decades, and it still holds up, for the most part. Director/producer Don Bluth gave Disney a run for their money with this movie – outgrossing Oliver & Company in its initial release back in 1988 (though The Little Mermaid just a year later would change everything). Its story is a catalyst for a character study of children dealing with loss and understanding how to hope. Heavy themes, which are a Bluth signature. All the characters are very relatable. We all probably knew kids growing up with personalities like Littlefoot, Cera, Ducky and the rest (or we were them). This film also contains James Horner's finest score (with the exception of The Rocketeer) – fraught with a surprising amount of emotion and depth. Don't bother with the multiple mediocre sequels, though.
[divider top="no"]