On this episode of the Reel World Theology Podcast: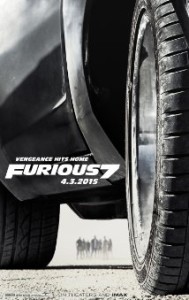 Yes, believe it or not, Furious 7 is setting box office records and finding a way to make some grown men cry. I imagined the average critic would find this appalling but the average critic has this movie sitting at 82% on Rotten Tomatoes. Something about this over-the-top action movie is pushing the right buttons and we want to get to the bottom of it. Family, continuity, and how to respectfully critique the talents of a passed away actor, all on this episode.
Download Episode 058 Here:
Reel World Theology #058 – Furious 7 and Exactly What You'd Expect
Reel World Theology on Stitcher
This weeks panel included Griffin Kale and JR Forasteros.
Griffin Kale (@griffin_kale)
RWT Contributor
www.griffinkale.com
JR Forasteros (@jrforasteros)
JRForasteros.com
NorvilleRogers.com
The Storymen Podcast
Origami Elephants Podcast
Podcast Notes and Links:
[youtube url="https://youtu.be/yISKeT6sDOg"]
Furious 7 on IMDB
Furious 7 on Rotten Tomatoes
The Fast and the Furious on Wikipedia
Furious 7: A Furious Family Love at Let There Be Movies
The Bombastic Beauty of Furious 7 at Think Christian
Furious 7 Review at Reel-Gospel