Excited for the new Jake Gyllenhaal movie Southpaw? Either catch up on his last movie or watch it afterwards and marvel at his physical transformations in his two most recent films. Griffin recommends Gyllenhaal's last movie and our other contributors pitch in for another round of Netflix picks to whet your movie watching whistle.
[divider top="no"]
via Griffin Kale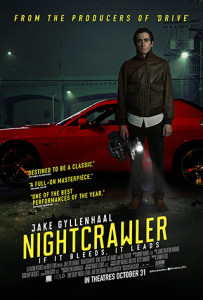 Nightcrawler – When was the last time you loved Jake Gyllenhaal? If you don't remember, or it's never happened, you should give Nightcrawler a watch. He's great in it, and full of quirk. Starting out as a thief in L.A., Lou buys a camera and starts filming local crime. The more he records the deeper into the stories he gets, eventually becoming apart of his own story. A couple of warnings, this movie has quite a bit of harsh language and is a movie about crime, so gore and violence are prevalent, though not gratuitous for the subject matter.
[divider top="no"]
via Laura Fissel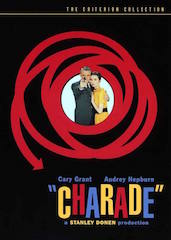 Charade – This classic film is riotously fun. The chemistry between the leads is palpable and they feed off of each other's energy, committing deeply to their roles as glamorous widow (Hepburn) and dashing man of mystery (Grant). Part romantic comedy, part mystery/thriller, it's consistently entertaining whether you're familiar with its plot twists or not. The pace and tone of the storytelling is fantastic, subtle and poignant, culminating in a final scene that is one of my favorites in all cinema.
[divider top="no"]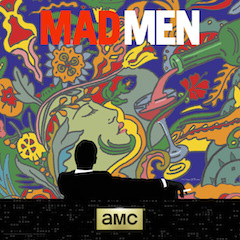 Mad Men – My wife and I just started watching this series a couple months ago (we're in season two right now), but not for the reasons you would expect. We don't like any of the characters – they're all horrible people. What keeps us coming back is curiosity. Just how is this increasingly complex web of lies and deceit the characters have spun going to end? It's a interesting morality play, touching on subjects like infidelity, spirituality, identity and others. And the set design and attention to detail of the period is impeccable.
[divider top="no"]