We're trying something a little different for the month of June for our Netflix Your Weekend post. In an effort to broaden your options and tastes, we'll have THREE options instead of one from three different regular contributors to Reel World Theology! So get ready, here's what we're recommending you watch this weekend on Netflix Instant!
[divider top="no"]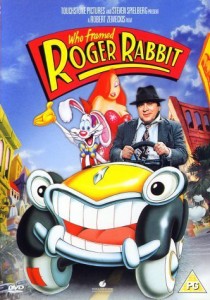 Who Framed Roger Rabbit? – If you're a fan of animation like me, this is one of the penultimate experience in all cinema. All your favorite characters sharing the screen for the first (and in all legal probability, only) time. The story itself is a send-up of noir films, with a genius dash of cartoon wit and zaniness. Robert Zemeckis was the perfect director, as he is well-versed in the world of visual effects. And the effects that bring the toons into the real world are seamless. It's still amazing to think that all the animation was hand-drawn.
[divider top="no"]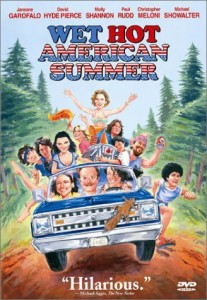 via MARK WINGERTER
Wet Hot American Summer – Throw out what you know about movies. No, seriously go ahead. Good? Ok now you're ready to watch Wet Hot American Summer (WHAS.)
Matter of fact, pick back up what you know about movies and just stare at it, linger your gaze on all the tropes and clichés. You might start to see how ridiculous they can be. That's what WHAS does in an incredibly funny, absurdist kind of way that director David Wain does so well. Oh, and did I mention that to do this he uses the acting and comedic genius talents of Paul Rudd, Amy Pohler, Bradley Cooper, Elizabeth Banks, Janeane Garofalo, David Hyde Pierce, Molly Shannon, (… no I'm not finished yet…) Christopher Meloni, Joe Lo Truglio, A.D. Miles, Michael Ian Black, Michael Showalter, and Ken Marino? Well I just did.
It's the perfect film to start your summer. Not just because it lampoons conventions of summer like the camps your grew up going to or because it flips typical film ideas on their head and splits your side with laughter, but also because this July the prequel arrives in the form of an eight-episode, Netflix original series with all of those aforementioned actors returning. Yes, prequel. As in, all of those actors who were too old to play camp counselors 15 years ago are going to play even younger versions of their characters.
Even if this doesn't sound like your kind of thing, it is. Because at the very least, it is too outrageous to miss. I dare you not to laugh at least once.
[divider top="no"]
via Josh Crabb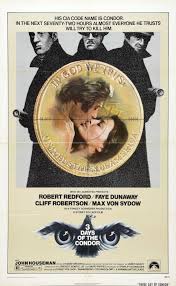 Three Days of the Condor – You would think, after decades of spy thrillers with explosions, Bond girls, car chases, exploding helicopters, etc., that a mid-70's movie with Robert Redford in a tweed jacket would bore you to death.
However, you would be quite wrong! Movies like this were the inspiration behind 2014's Captain America: The Winter Soldier and the similarities are quite revealing. Just like in Captain America, Robert Redford's Joseph Turner is left running from everyone, since he has no idea who could be the bad guy or the good guy. As the movie progresses, the plot unfurls and pieces fall into place. When Faye Dunaway's Kathy Hale is swept up into Turner's flight, she seems like nothing more than the typical "Bond-girl" type (but dressed like you mom does today). But that is casually subverted by some great lines and scenes she has that make her appear much more than just a pretty face. It's great, it's funny, it's slightly obscene and she own the scenes she receives from director Sydney Pollack.
Overall, it's a gripping story that was so enjoyable I had hardly noticed almost two hours going by. Well worth your time this weekend.