All other movies shall make a path, like God's hand parting the Red Sea, for Captain America: Civil War. As a result, we get a bunch of new releases coming into theaters this weekend, as well as Jeremy Saulnier's sizzling third feature film, Green Room, getting a wider release. It's all too exciting and we can't wait to hear what you are excited to see. Check out the full preview and let us know what movie has your interest and money!
[divider top="no"]
Opening In Wide Release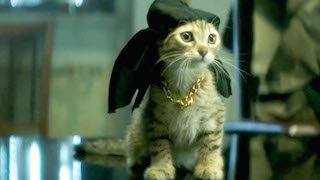 If you want to have two minutes of your life feel like a drug-induced hallucination, watch the trailer for this movie IMDb currently links to. Replacing all the actors with cats, it is confusing as all get out and is strangely unsettling. Then watch the original red band trailer and everything returns to normal. It's like a breath of fresh air after having to stop at a gas station bathroom.
From the minds of Comedy Central sketch artists Key & Peele, the movie Keanu is an ode to 80's and 90's action movies and also to Keanu Reeves, who joined the production late in the game to voice the eponymous cat. Boasting a lot of jokes and banter common to a Key & Peele routine, the movie puts a funny twist on the buddy cop, black guy/white guy movies. It reminds me of a silly twist on something like Bad Boys, which I am sure will be referenced in the movie, along with Point Break, a Keanu movie, and any 90's action movie starring an African-American comedian. Some people are anticipating this more than others, but it is sure to garner a big box office and be tons of fun. Get out and see it and let us know what you thought!
[divider top="no"]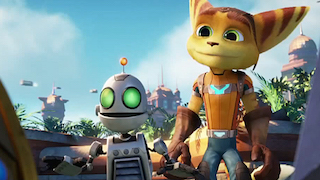 Is it just me, or does this movie look kinda great? Keeping the original and long-standing main voice cast of the video game–James Arnold Taylor as Ratchet, David Kaye as Clank, and Jim Ward as Captain Qwark–they have added a score of great voice talents for the additional cast, including John Goodman, Paul Giamatti, Rosario Dawson, and Sylvester Stallone. These additions are exciting, but using the longstanding original voices of these characters is great. James Arnold Taylor, David Kaye, and Jim Ward are all long-standing and well-known voice actors in video games and different animated series, and all three have ties to Star Wars; most notably James Arnold Taylor as the voice of Obi-Wan Kenobi.
The video game series itself has always been fun, sarcastic, and filled with laughs. Captain Qwark is like a cross between Daffy Duck's Duck Dodger and Buzz Lightyear; a dim-witted space ranger in charge of a more competent intergalactic police force. The story is open as far as the movie goes and the characters are well-established, but what really interests me is how beautiful and crisp the animation looks. There were no moments in the trailer where anything felt overly stylized, out of place, or amateurish. I shouldn't expect that from an established group of animators who have worked on multiple video games for this franchise, but I was pleasantly surprised. This could just be a shameless connection to the PS4 video game, but the trailer has me intrigued.
[divider top="no"]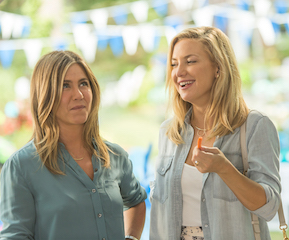 Famed TV director Gary Marshall is back for another foray into the rom-com genre. Having done some well-known romantic comedies in the past including Pretty Woman, Runaway Bride, The Princess Dairies, and Valentine's Day, Marshall has a tried and true formula that works wonders and led to successful box office numbers. I do not think this movie will be any good, viewing it from a critical perspective, but don't be surprised if this slides into the #2 or #3 spot the next couple weekends, even in the face of Civil War. It stars big names like Julia Roberts, who has worked with Marshall on many occasions, as well as Kate Hudson, Jennifer Aniston, and Jason Sudeikis. Not a bad cast for a rom-com, but not a great cast, either.
And now I see an article right before posting it from IndeWire that the movie is terrible. Sounds about right.
[divider top="no"]