This weekend is quite a big weekend for new movies! There are a couple releases that have us really excited this week, including the newest animation to  live-action Disney movie. Plus, if you saw the 2013 indie-thriller smash, Blue Ruin, then you are probably already anticipating Jeremy Saulnier's latest movie, Green Room, which stars Sir Patrick Stewart in a fabulous heel-turn. Happy new movies and make sure to let us know what you are excited about!
[divider top="no"]
Opening In Wide Release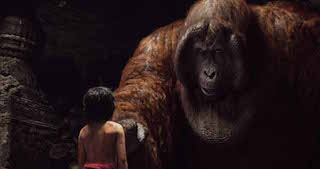 Disney, once again, returns to the vault and turns one of their animated classics into a live-action movie. While some have been better than others, Disney has largely succeeded in re-imagining their animated movies in the age of CGI. Clearly one of the more daunting visions yet is taking the setting of the Indian jungle from Rudyard Kipling's novel. Tasked with bringing this movie to life was Jon Favreau, who has turned in quite a nice career, so far, as a director. While it seemed to be a little bit further down on the movies being anticipated from Disney this year, the critical response to the movie has been incredibly surprising. People are loving this movie and personally, I cannot wait to get a chance to see it. I always loved this movie as a kid. And what better way to rope me in as an adult than by having the iconic role of Baloo played by Bill Murray. My only hesitation lies in Scarlett Johansson playing Kaa, a role originally made famous by legendary voice actor Sterling Holloway. That might be the biggest struggle for me, getting over the vocal performances from the original versus this one, but if I can get over that hurdle this may be my favorite Disney live-action movie ever.
[divider top="no"]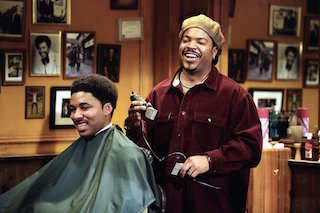 Gaining middling to mostly favorable reviews, the third movie in the Ice Cube and Cedric the Entertainer-helmed Barbershop series of movies actually looks to be somewhat entertaining, as well as thought-provoking. That might sound strange, but when it tackles the issue of poverty, race, and crime in its premise, it has got to be doing something different and interesting with a comedic movie. I love Cedric The Entertainer, not so much Ice Cube, but the first couple movies were not as bad as some people made them out to be.
[divider top="no"]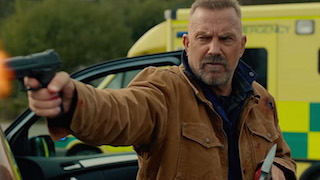 Kevin Costner, Ryan Reynolds, and Gal Gadot. Three Hollywood names that should drive a pretty good box office. Too bad, however, they are stuck together in this movie. A premise about taking a dead CIA operative's memories, skills, and secrets and implanting them in a death row inmate sounds kinda implausible and pretty dumb, to be honest. And the critics are sounding the same notes. Boring, boilerplate, dull, a "beach read" are just some the ways used to describe this movie in early reviews. My advice is; if you are itching for a movie, go see The Jungle Book again or drive all the way to a major city to see the next movie on this list.
[divider top="no"]
Opening in Limited Release

Jeremy Saulnier's 2013 indie thriller, Blue Ruin, was a surprisingly great movie. Boasting some of the same cinematic elements as fellow thriller/horror director Adam Wingard, whose own 2014 thriller, The Guest, was incredible, Saulnier invokes the early features of the Coen Brothers and Quentin Tarantino in their brutal depiction of violence, but honest, characterization of flawed human beings. Also skilled at creating a tightly-wound, tense environment, Saulnier looks to bring the same feel to his third feature-length film, Green Room.
Starring Alia Shawkat, Imogen Poots, Anton Yelchin, and Sir Patrick Stewart, the movie centers on a punk rock bands intense gig at a venue filled with skinheads. When the witness a murder, they are kept against their will and forced to fight for their lives. It looks super intense, very interesting, and Patrick Stewart is terrifying. This is gonna be good and you have to see it if it is in your area.