This week's new movies finally get us some traction on 2016 at the movies. After a couple weeks of hiccups and lesser releases, the final weekend of January has a handful of new movies worth checking out. Get excited and let us know what you are going to see this weekend!
[divider top="no"]
Opening in Wide Release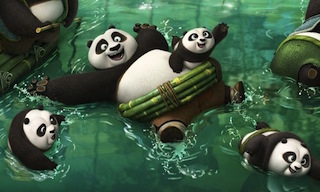 Po is back! My kids love Po and his band of Kung Fu friends and the gang is all back for the third cinematic installment. Surprisingly, I am not cynical about this in the least. Both movies had some detractors but played well, received more positive critic reviews than negative, and did well at the box office. Compared to some of the other swill that comes out for kids this is one of the better franchises with a fantastic group of voice actors and characters. It is getting some initial positive buzz which is encouraging. Make sure to take your kids and enjoy the third installment of this funny series this weekend!
[divider top="no"]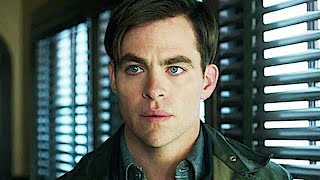 Based on actual events from one of the worst storms ever to hit the east coast, the movie stars Chris Pine as one of four members of the Coast Guard that set out on a daring rescue mission of 30 people aboard an oil tanker. The movie looks a lot like the 2000 movie, The Perfect Storm, and boasts some of the same visuals, as well. The trailer made it look a little hokey, but the movie still has some intrigue due to Pine's involvement and a harrowing, historical story. It's also releasing in 3D which should be an interesting viewing experience on the open sea and maybe cause the same sea sickness feeling Master & Commander gave everyone.
[divider top="no"]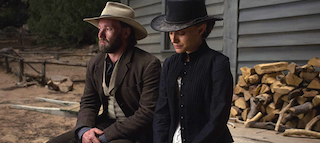 Once you get past trying to do the synth sound effects from the similarly titled Aerosmith song, you can get around to looking forward to this much talked about and anticipated movie. Directed by Gavin O'Connor, best known as writer/director of 2011's Warrior, the movie stars Natalie Portman as the eponymous Jane, as well as Joel Edgerton and Ewan McGregor. A Western about Portman's Jane hiring her ex-lover, Joel Edgerton, to protect her and her husband, played by Noah Emmerich, from a gang, led by Ewan McGreor, out to kill him. It looks pretty great, but the movie has been in production hell for such a long time it risks falling prey to what other films that have been in similar circumstances fall prey to; lack of direction, cohesion, or a "too many hands in the pot" scenario. I'm hopeful for this movie, but my anticipation is cautiously optimistic.