Merry Christmas everyone! We're excited to have our third Christmas episode out today, as well as exciting new developments for the future of our site! We're also excited for the Christmas rush of new movies, including a few we have been waiting for all year. Check out the full list of new movies coming to theaters this weekend and merry movie watching weekend everybody!
[divider top="no"]
Opening In Wide Release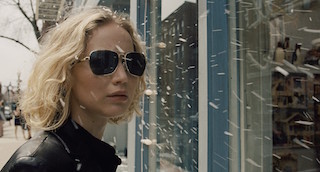 Oscar season is upon us and the Oscar season is synonymous with David O. Russell. Since 2010's The Fighter, Russell has been consistently represented at the Academy Awards. While the merits of his filming style and his sometimes sub-par imitations of Martin Scorsese are debatable, one cannot deny the star power ensemble he always begins with his movies. A consistent star of those movies has been Jennifer Lawrence. She is teamed with Russell and Bradley Cooper in a reprise of their teaming in Silver Linings Playbook and American Hustle. Another returning Russell veteran, Robert DeNiro, joins an impressive cast of famous actors including Susan Lucci, Diane Ladd, and Isabella Rosselini. It is sure to have star-power and great performance, so make sure to check it out if this one interests you over the Christmas weekend.
[divider top="no"]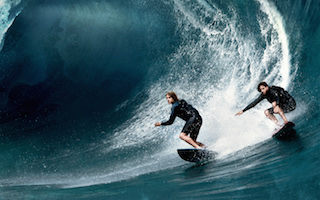 I was never a fan of the original Point Break. I'm not even 100% sure I've seen the movie. The remake of this movie is inspired by the original 1991 movie starring Keanu Reeves and Patrick Swayze. While the remake of a cult classic is always precarious, re-doing something is not necessarily a bad thing. However, initial reviews of the movie are not all that positive. Maybe surfing is not as cool as it used to be? OR maybe this movie is not very good. Either way, this looks like something not worth missing another viewing of The Force Awakens.
[divider top="no"]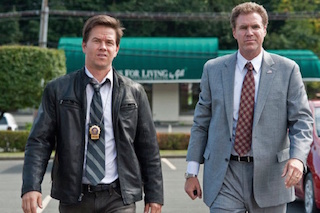 A classic collision of two worlds comedy, Mark Wahlberg and Will Ferrell are dad and stepdad competing for the affections of their two kids. It has some promise because of Ferrell, and the fact it is a comedy competing against a bunch of dramatic films. If you don't feel like being serious this weekend or watching The Force Awakens again, then check out this comedy that is sure to be filled with laughs.
[divider top="no"]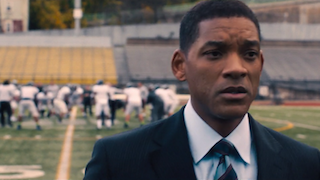 Based on the real-life story of pathologist Dr. Bennet Omalu, it follows him as he uncovers the truth behind the NFL's recently revealed knowledge of concussions on their players. Starring Will Smith as Omalu, this movie is being billed solely on his performance and is clearly meant to garner him award nominations. It has already partially succeeded, as Smith has been nominated for a Golden Globe, but whether it will get an Oscar nod remains to be seen. Check out this movie if you love Will Smith, the NFL, and/or Oscar-bait dramas.
[divider top="no"]
Opening In Limited Release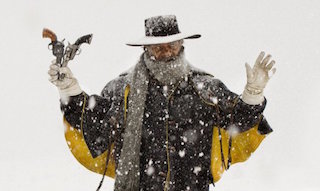 An American Western set six or eight or twelve years after the Civil War, the story follows eight unlikely travelers stuck in a winter storm together in the town of Red Rock, Wyoming. It's a story of betrayal, deception, and survival; totally fitting for a Tarantino film and a fitting follow-up to Django Unchained, but not a sequel to it as some have speculated.
What is not to be excited about? You have Tarantino directing and writing, familiar to Tarantino films actors in prominent roles (Samuel L. Jackson, Bruce Dern, Tim Roth, Michael Madsen, Walter Goggins) and some new faces involved that are promising (Jennifer Jason Leigh, Demian Bichir, and Channing Tatum).  Tarantino's wheelhouse is the American Western and I've got a really good feeling this could be some of Tarantino's best work to date. Make sure to check this one out if it is in your area. I will envy you even more if you get to see it in 70mm.
[divider top="no"]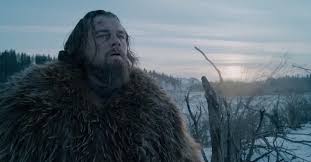 What more can you say? We've said so much about this movie and it has led all of our lists of most anticipated films. We hope you are as excited to see this movie as we are. Directed by Birdman director Alejandro González Iñárritu and starring Leonardo DiCaprio and Tom Hardy, The Revenant is set in the 1820's western frontier. Dicaprio's character is based on Hugh Glass, the frontiersman who was mauled by a bear and left for dead, only to travel thousands of miles seeking revenge. It sounded intriguing and now it looks intriguing, so count us 100% in on this movie.