It starts. The big guns, the heavy hitters, the box office smashers. It's an intense, four-week ride from this weekend until December 17th when The Force Awakens will destroy the all. Nothing will stand in our their way. Until then, the top-tier of the current YA adaptations concludes with its final chapter. All other movies will pale in their box office numbers, but it certainly does not mean the other movies coming out this weekend won't be better or just as good. Check out everything opening this weekend and let us know what you are excited to see!
[divider top="no"]
Opening In Wide Release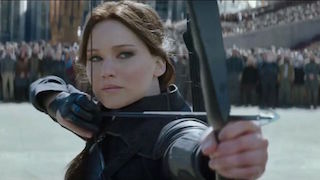 Much like the second part of Harry Potter and the Deathly Hallows, there is a lot of anticipation that the second half of Mockingjay will be much better than the first part. As a fan of the books, I'm already well aware of what happens, but seeing that transferred to the screen still leaves much to look forward to. Jennifer Lawrence completes her trilogy as the Girl on Fire in the ultimate climax, as the resistance to the Capital of Panem gains momentum and launches an offensive on the Capital to bring down the seriously creepazoid President Snow. What is sure to be a huge success commercially, we'll have a lot to talk about after this one and look for written content and a podcast on the movie.
[divider top="no"]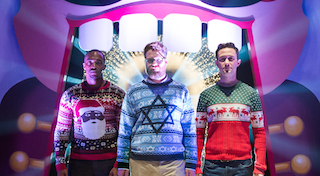 So, I'm extremely confused by this movie. The synopsis is so incredibly vague and nonsensical, the only thing I am sure of is that Joseph Gordon-Levitt and Seth Rogen are Jewish and Anthony Mackie isn't. There are looking for the ultimate party to end their yearly tradition of partying on Christmas. Sounds dumb and uninteresting, right?
You would be so wrong. This is a Seth Rogen and Jonathan Levine movie! It's This Is The End with a Christmas adornment! Rogen has consistently turned out really funny movies, and even the lesser quality ones (The Interview & The Neighbors), there was still a handful of spectacular moments of comedy. Check this one out if you love Seth Rogen or if you still have a soul and laugh.
[divider top="no"]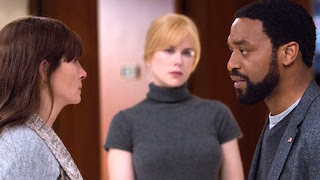 Based on the Oscar-winning Juan Jose Campanella film, El Secreto de sus Ojos, this movie takes the original script and makes some changes to fit Julia Roberts' character. Also starring Chiwetel Ejiofor and Nicole Kidman, the movie is getting hammered for having changed a bunch of what made the 2009 film so great. It is extremely odd a great movie like this is being re-made so early, but it doesn't sound like the transition from the Spanish-language film is doing so well.
The story follows the actors' three characters as a close-knit team of police investigators. After one their teenage daughters is murdered, the group drifts apart and the story takes place thirteen years after the tragic events that tore them apart. The trailer was very compelling, but the initial reviews are not. If you decide to see it this weekend, let us know what you thought of the movie.
[divider top="no"]
Opening In Limited Release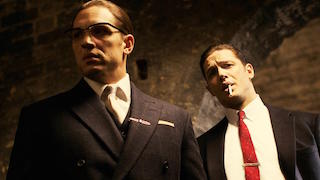 The story of identical twin gangsters, Reggie and Ronnie Kray, they are both, naturally, played by Tom Hardy. Honestly, it should be enough for me to write his name and everyone goes and sees the movie. Hardy has slowly crept up the list of my favorite actors and any movie he is in is a must-see for yours truly. While the movie has been getting mixed reviews, it won't stop me, and it shouldn't stop you. Hardy is a mumbly, muscle-y force, and seeing this movie should be your top priority. You're welcome in advance.
[divider top="no"]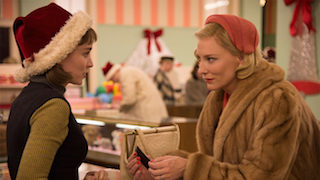 Based on the excellent novel, The Price of Salt, by Patricia Highsmith, Carol centers on the 1950's and stars Cate Blanchett and Rooney Mara as women with a mutual attraction for one another but stuck in a time and place where such a relationship is taboo and damnable. Directed by Oscar-nominated writer Todd Haynes, the movie debuted at Cannes and was nominated for the Palme d'Or and Mara won Best Actress for her performance. The movie seems built for Cannes with high-class stars Blanchett and Mara, so it is sure to be well-acted, well shot, and incredibly moving. A very intriguing pick only opening in a limited run, so make sure to catch this one if it is in your area.