Some people might call this the weekend between Spectre and The Hunger Games: Mockingjay – Part 2. Others might call this another weekend out of the way before The Force Awakens comes out; I am guilty as charged on that one. However, there are still a lot of exciting, interesting, and great movies making their way into theaters this weekend. Check out what is coming out and let us know what you are excited to see this weekend!
[divider top="no"]
Opening In Wide Release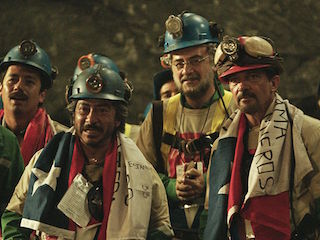 This movie is getting a lot of hype and a big push from Warner Brothers, who bought the distribution rights, and I am not really sure why. It has a lot of older stars; Antonio Banderas, Juliette Binoche, and James Brolin, as well as some TV stars. The story is quite significant. Remember those Chilean miners who were trapped in a mine in 2010? This is their story and for those of us who remember it well, the movie might bring back quite a few memories. However, it doesn't look all that interesting cinematically, so I'm not really sure how good it will actually be. If the movie intrigues, get out there and let us know what you think.
[divider top="no"]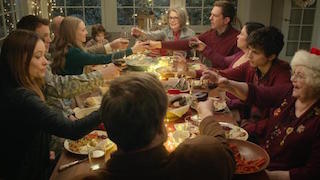 The movie looks and feels like studio fodder. Hey, it's the holidays, so we need a comedy about how the holidays are terrible because you have to see some of your insufferable family members. The movie stars John Goodman, Diane Keaton, Ed Helms, Amanda Seyfried, Alan Arkin, and a lot more. While it has the potential to entertain, the movie has been done before. That being said, I can always be horribly wrong, so if you see the movie this weekend, you need to correct me if I truly am wrong. If I'm right, you can send me a box of Dots. They're so good.
[divider top="no"]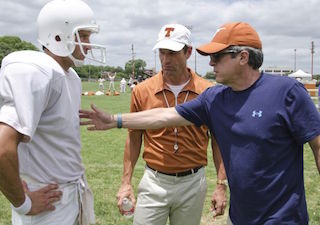 I had to go back and see the last time Aaron Eckhart was in a good movie. The last time he was in a movie either audiences loved or critics loved was 2010's Rabbit Hole with Nicole Kidman. Five years! It's crazy to think Harvey Dent has fallen on hard times as far as movie choices go, but I'm excited that this movie is getting early positive returns. It remains to be seen if the positivity can hold up, but I am cautiously optimistic. Of all the movies out this weekend, I would want to see this one.
[divider top="no"]
Opening in Limited Release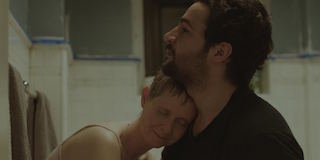 This movie has been getting a lot of positive hype following director Josh Mond's win at the Sundance Film Festival for the "Next Best" Award. In his feature-length debut, Mond structures a coming-of-age story about a not very nice person being confronted with the realities of life outside of himself. It stars Christopher Abbott (Girls, A Most Violent Year) as James White, and Cynthia Nixon from Sex in the City as his mother. It is a limited release, but I would say if it is in your city to seek this one out; it looks really good.
[divider top="no"]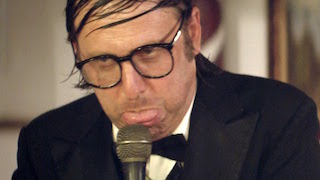 A movie billed as exploring the failure and awkwardness of stand-up comedy, Gregg Turkington stars as an aging comedian who performs a string of dead-end shows in the Mojave Desert. It also stars Tye Sheridan, Michael Cera, John C. Reilly, and Tim Heidecker. It looks to be a spiritual sequel to Turkington's 2012 movie, The Comedian. If it is half as funny and incisive as that movie, it will definitely be worth seeing this weekend.
[divider top="no"]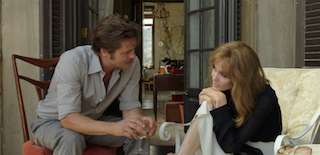 Angelina Jolie has established herself as a consistent and quite capable director, and after last year's Unbroken, Jolie is tackling a new and different subject in By The Sea. She also wrote the movie, stars in the movie, and acts alongside her husband Brad Pitt. Taking place in 1970's France, Pitt and Jolie play a couple moving to a small, seaside town to escape the pressures of life and to try and rekindle their dwindling marriage. However, things don't go they way they plan and their marriage is put further to the test when they begin to meet the locals. Seems intriguing, however, please note this movie allegedly has some graphic nudity, which may not be for you.