It's November! And that means we are going full tilt from here until the end of the year with new blockbusters, Oscar potentials, and everything in between! To kick off November, #BondWeek reaches its climactic end with the release of the 24th Bond film, Spectre. Not to be forgotten, a new generation get their chance to fall in love with Charlie Brown, his dog Snoopy, and the whole Peanuts gang in The Peanuts Movie. Mix in some limited releases that look to be quite intriguing and it makes for a solid start to the holiday movie season! Let us know in the comments what you are excited to see this weekend!
[divider top="no"]
Opening in Wide Release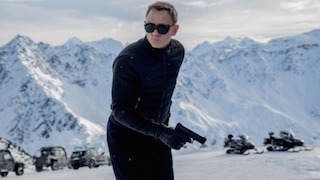 Daniel Craig is back as Britain's greatest spy, James Bond, in the latest 007 movie Spectre. After the incredible success of Skyfall in 2013, there are high hopes thatSpectre can double on that success and be just as great. Skyfall did a lot to reinvent Bond movies while keeping the style and substance of what has always made Her Majesty's secret agent compelling and enduring.
As with every Bond movie, who is cast as the villains are of particular interest to fans of 007. Spectre does not disappoint, casting Cristoph Waltz (Django Unchained, Inglorious Basterds) as Franz Oberhauser, a familiar face from Bond's past, and Dave Bautista (Guardians of the Galaxy) as Mr. Hinx, a deadly assassin and high ranking member of SPECTRE. Not much has been revealed as to how the international crime organization Spectre plays into the movie, but one can guess when the movie is titled after the group, it will probably include quite a bit. This movie is going to be awesome!
[divider top="no"]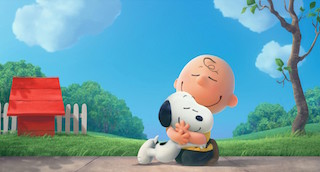 We know little to nothing of what actually happens in this movie, but what is certain is that all our favorite Peanuts characters are back for a new feature length film. What remains to be seen if the spirit of what made Charles Schultz's cartoon connect with generations of fans can be recaptured in this movie. Having grown up reading old collections of the comics whenever I was at my grandma's cottage in the Upper Peninsula of Wisconsin; I am left with conflicted feelings about this movie. First of all, it is computer animated. The magic of Schultz's drawings stayed alive in the hand-drawn animation movies and specials, but computer graphics is completely different. Second, is it really something we can reboot? Charlie Brown, Linus, Lucy, Schroeder; they were all a product of their time and place. Granted, Schultz stayed relevant for decades, and the appeal of the iconic characters cannot be completely dismissed. We'll have to wait and see on this movie, but it is especially worth seeing if you have kids.
[divider top="no"]
Opening In Limited Release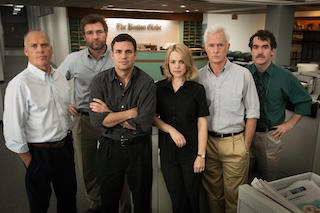 Mark Ruffalo, Michael Keaton, Rachel McAdams, Stanley Tucci, Billy Crudup, and many others star in Tom McCarhty's latest directorial effort. The movie follows the events of the Boston Globe's uncovering the Catholic Church's molestation scandal and subsequent cover-up within the Archdiocese. With a star-studded cast, it is sure to be well-acted. McCarthy's track record is spotty, but the man has proven he can write a good script. Initial reviews are very positive and this might be one of the early movies to start jockeying for Oscar nominations. If it is in your area, definitely check it out!
[divider top="no"]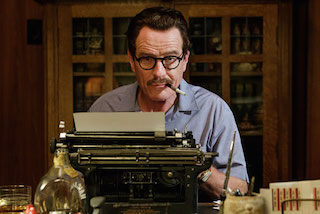 Bryan Cranston in a lead role of a movie? And it's not the fakeout that was Godzilla? We'll take it! He stars as Dalton Trumbo, famous Hollywood screenwriter and political dissident. He was one of the most prominent members of the Hollywood Ten, a group who refused to testify before Congress' HUAC (House Un-American Activities Committee) and were held in contempt for their alleged ties to the Communist Party. Sure to be a fantastic dramatic look at this unjust practice by our very government, the movie also stars Diane Lane, Helen Mirren, with John Goodman playing a smaller role. I really want to see this one, so if it is in your area, see it and let me know if I should track down where I can see it!
[divider top="no"]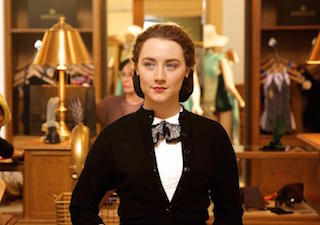 Aco-international movie between Ireland, the United Kingdom, and Canada, it stars newcomer Saoirse Ronan, Emory Cohen, and Domnhall Gleeson. Ronan plays an Irish-American immigrant that comes to Brooklyn in search of a new life. However, her past follows her across the Atlantic and soon she is left to choose between her old life and new life and love she has found in New York City. As a period piece, it is being hailed as taking you into the 1950's and right into the heart of what it would have been like to experience the Big Apple in that time period. The film opened to wide acclaim at Sundance and also was a special presentation at the Toronto Film Festival. It looks to be a very limited release, with a possible bigger rollout in the US in a couple weeks.